3 Mistakes That will Worsen Ghana's COVID-19 Situation as Schools Re-opens Soon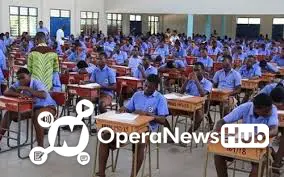 The outbreak of covid-19 is a really that we have accepted now and Ghanaian government is currently in consultations with stakeholders on the roadmap to easing the ban on social gathering which includes reopening of schools come Sunday 31st May,2020.
The debate for reopening schools has been in the airwaves for quite sometime now and government is likely to choose reopening of schools for candidates and final year students in the tertiary institutions, this can only be done with strict adherence to safety protocols in the schools.
The suggestions government can't ignore is the provision of protective materials for both teachers and students because we still record daily cases,these materials goes with cost,some of which are provision of nose and face mask, hand sanitizers, soup and Veronica buckets.
The president might make these three 3 big mistakes in his directives which can go a long way to worsen Ghana's covid-19 situation: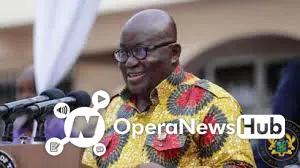 1.His Excellency Nana Akufo Addo might direct parents to bear the cost of providing candidates with protective materials, this will give space for excuses in using them putting candidates, teachers and their communities at risk as virus spread will win a free flow environment.
2.Another mistake directive the president might make is asking teachers to use their salaries to get themselves face and nose mask as well as hand sanitizers again, this will give room for some teachers to relax the use of protective materials which can also spike the spread of the virus in schools and beyond.
3.The final directive mistake the president might make is ignoring technocrats and involving party functionaries and party boys in supplying these protective materials,this is usually called jobs for the boys and they know their party in government will pay them for poor, little or no work done, this means that, if this mistake directive is done,many schools in the country will not get enough or even a single protective material which can undoubtedly worsen Ghana's covid-19 situation.
The exponential question I ask is are we ready as a country to reopen schools? The reality on paper is not the same as on the ground just as a deputy minister last mentioned that "Ghana is more than ready for covid-19" but reality check today shows the opposite so let's see what happens on and beyond 31st May,2020.
Do make a comment and share to see the reaction of friends.