5 Notable Secondary Schools in Ghana with the Nicest Uniforms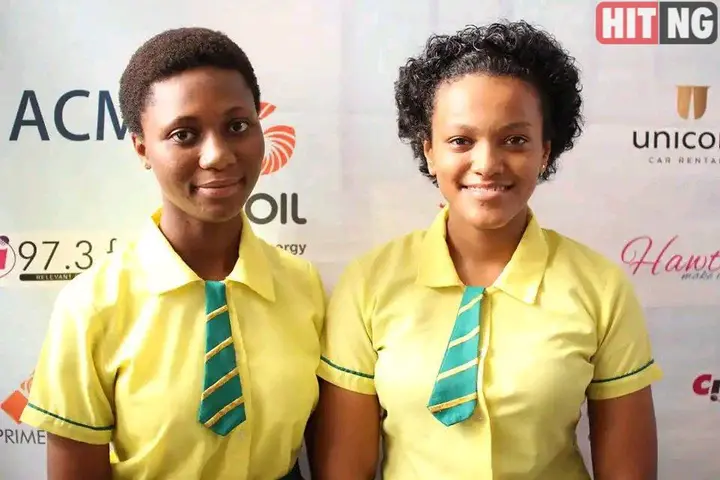 Senior High Schools are always known of pitting against each other on some sort of competition. Some schools claim to be the best in academics, others claim to be the best interms of sports and have the most beautiful girls. After the most competitive platform which is the Maths and Science Quiz, where failure to represent your school is written in the history book.
It has been observed that, students of various schools are now boasting of having the nicest or best uniforms. A school uniform worn by the students of various institutions (School) is a very important garment. This article has a list of senior high schools with the nicest or best uniforms.
1.Ghana National College:
Ghana National College is a senior high school in the Central Region of Ghana. It is rated as one of the country's top schools. The ladies, that is the female students in Ghana National College's have a nice uniform whose background is pink with a dose of rose flowers sprinkled on it. The uniform has a nice colour combination which attracts people or other students from other schools.
The school was founded on the 20th of July 1948, staffed by dismissed teachers from St. Agustine's College and Mfantsipim school. It was founded by the first Ghanaian President Kwame Nkrumah using his own funds for eight students who had been expelled by the British Colonial Administration from St. Agustine's College.
2.Achimota College:
The Uniform worn by the ladies of the grey city sight to behold. With dark green flowers inlaid in a white background, their uniforms are cut to a flattering style. This simple yet classy dress is one of the nicest SHS uniforms in Ghana. With all the green no wonder they are water to a thirsty land.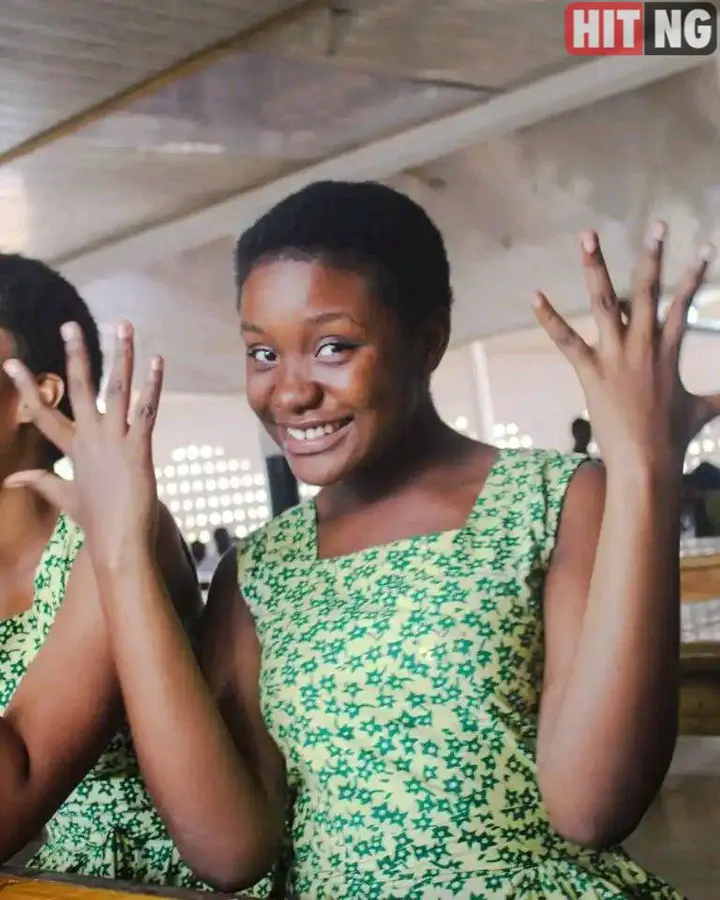 3.St. Mary's Senior High School:
St. Mary's Senior High School is an all female second cycle institution and stands out to be one of the secondary schools in Ghana with the nicest garment. The single sex school are known of wearing a uniform similar to the design pattern of Adisadel College but in blue and white rather. If you were thinking that patterns look good because it was on men, you should check out St. Mary's Girls uniform sewn into a clean cut dress complimenting their calm demeanour nicely.
St. Mary's was established on 6th February 1950 by the Catholic Missionary Sisters, servants of the Holy Spirit. The school started with ten girls and a staff of two Reverend sisters namely, the late Rev. Sister Jane and Rosette. The motto for the school is; Truth and Virtue.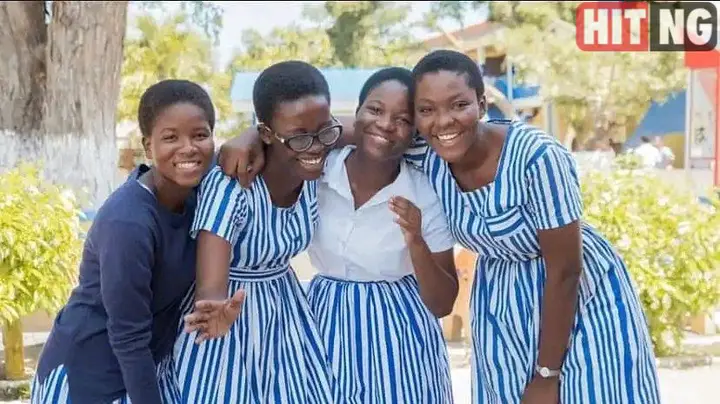 4.Adisadel College:
Adisadel College, popularly known as 'ADISCO' is an Anglican boys boarding school in Cape Coast, Ghana. The school also stands to be among of the SHS schools with the nicest or best uniforms. Anytime this gentlemen are in their attire, people or students else where seems to be attracted by the uniform. Their neat white and black stripes shirts paired with neatly pressed black shorts, is definitely among the best SHS school uniforms in Ghana. The colour of their shirt even remind people of the animal Zebra.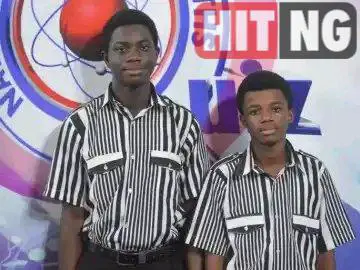 5.Wesley Girls High School:
Wesley Girl's High School has undoubtedly one of the best SHS school uniforms. With their starched yellow shirt and a cute green tie complemented by a crisply short played skirt which is knee length. This gives them the sharp look of a boss lady to accomplish her goals.
Credit: Hitng