50 best Naruto female characters that are absolutely iconic
Naruto is a Manga series created by Kishimoto Masashi and directed by Hayato Date. The series has gained a massive following since its premiere in 2002 in Japan. Some of the fan favourites are female characters. These are the best Naruto female characters that are iconic.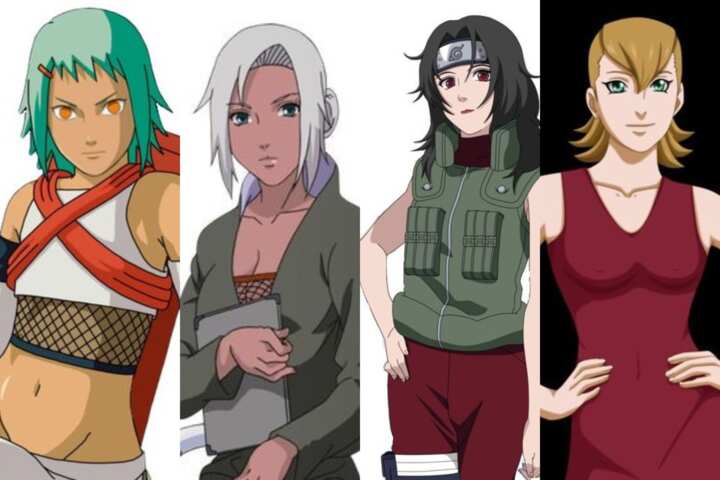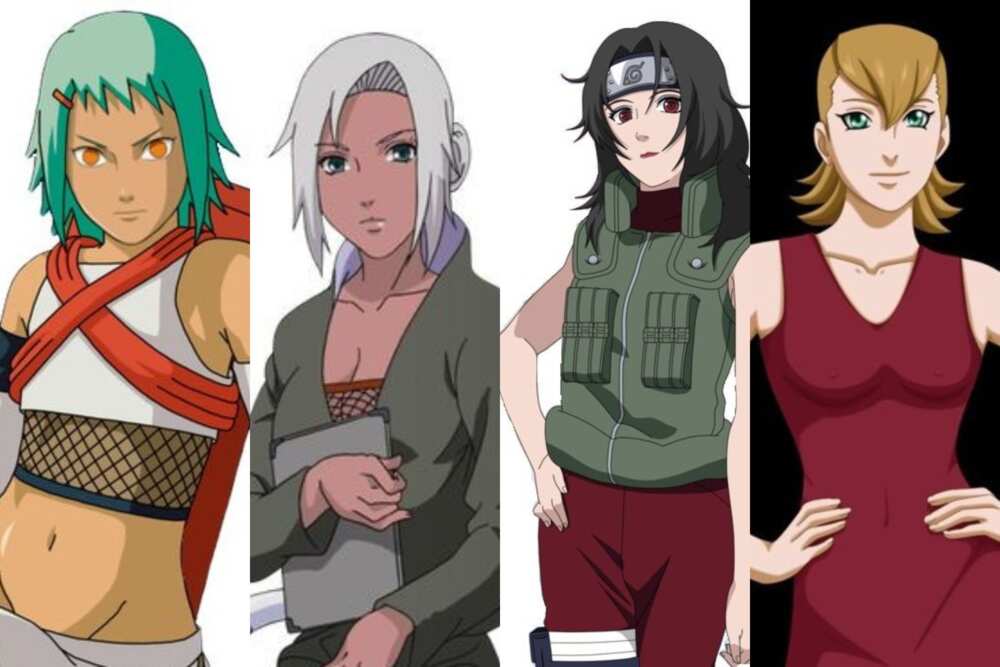 Naruto is one of the anime series that most people are familiar with. One of the reasons the show is loved is its female characters. They are not only beautiful but also powerful performances. From Himawari to Hinata, here are the best female characters from characters in Naruto.
Best Naruto female characters
Naruto anime is a show that needs no introduction, as most animation fans have watched it. Its exceptional female characters make the show stand out from the rest. Below is a comprehensive list of its best female Naruto characters.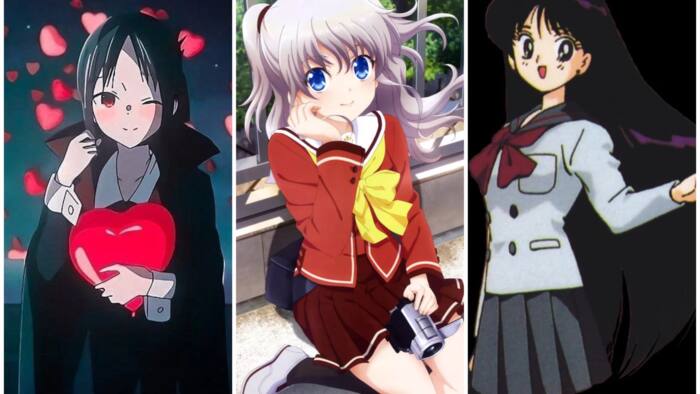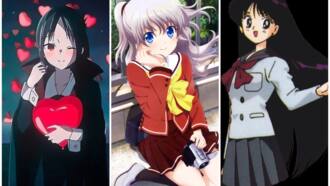 50 best anime waifus: ultimate ranking of your favourite characters
1. Sakura Haruno
Haruno Sakura is a fictional character in the Naruto series, a kunoichi from Konoha. She has low self-esteem as she is bullied for her broad forehead but is this among the best girls from Naruto.
2. Hinata Hyga
Hinata is the daughter of Hyuga Hiashi, who loses her position as heir to her younger sister. Her beauty and powers are breathtaking. She is a fan favourite among the female characters in the series.
3. Tsunade
Tsunade is a female descendant of the Senju clan and a Sanin of Konoha. She is one of the most powerful and popular Naruto girls. Her strength and beauty make her outstanding.
4. Chōchō Akimichi
Chocho Akimichi, the daughter of Karui and Choji Akimichi. She has a high standard of boyfriends, although her looks are not good. She loves snacks and can be arrogant with boys.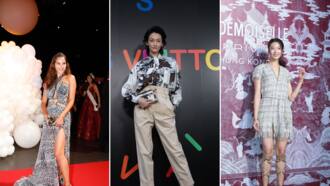 30 most popular female Asian models shaping the fashion industry
5. Sarada Uchiha
Sarada is a character who also appears in Boruto: Naruto the Movie. As a child who grew up without a father, she could not understand the love between two parents.
6. Kaguya Otsutsuki
Kaguya Otsutsuki is a princess and mother to Hagoromo Otsutsuki and Hamura Otsutsuki. She is considered to possess Chakra as the first person to reach the forbidden fruit of the Shinju.
7. Hanabi Hyūga
Hanabi features in Boruto and is the daughter of Hiashi Hyuga, the Hyuga clan chief; She becomes the leader of the most powerful clan after her elder sister marries.
8. Rin Nohara
Rin Nohara started as a student under the Fourth Hokage Minato Namikaze before becoming a tutor. Together with Kakashi Hatake, and Obito Uchiha, they form a team to go on a mission. Her charming demeanour makes her one of the best Naruto girl characters.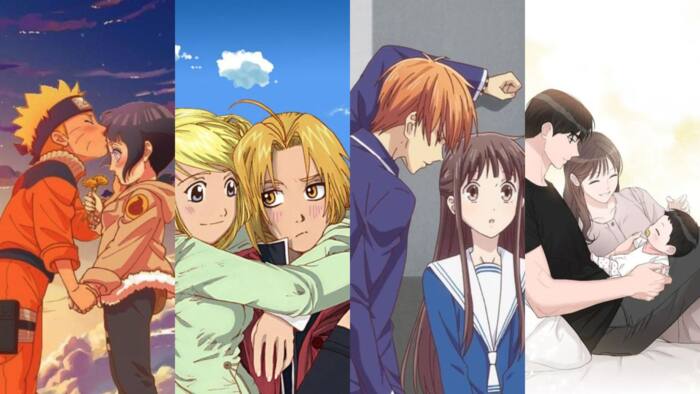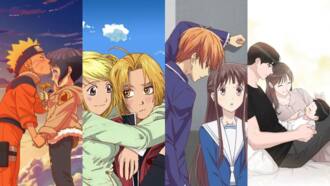 50 best anime couples of all time that are relationship goals
9. Kushina Uzumaki
Kushina comes from Whirlpool Village and is from the Uzumaki clan. She is also the mother of Naruto, the hero of the story.
10. Mirai Sarutobi
Mirai Sarutobi is a ninja from Konoha and the daughter of Asuma Sarutobi. Just like her father, she uses swords with wind and fire chakra.
11. Delta
Delta is a character whose body parts have been incorporated with advanced technology giving her mighty powers. She makes a powerful spy plane that is undetectable.
12. Anko Mitarashi
Anko Mitarashi is a character in Naruto who suffered significant psychological damage. She was Orochimaru's student who used her and abused her. Nonetheless, she is strong and intelligent, making her one of the best Naruto women.
13. Himawari Uzumaki
Himawari is from the Uzumaki clan, one of the most influential and affluent families. This gave her a lot of energy and strength from when she was young.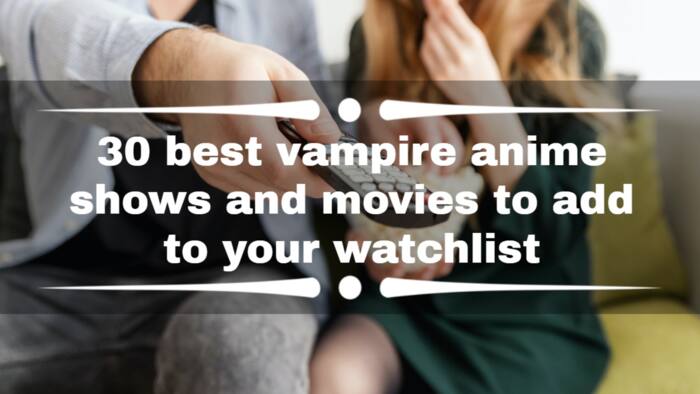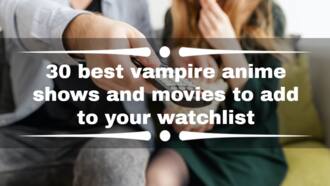 30 best vampire anime shows and movies to add to your watchlist
14. Temari
Temari is an individual who was once strong making her one of the best of all Naruto female characters. Her appearance in Naruto Shippuden, as a Shinobi, was also impressive, although as a Waifu, not entirely.
15. Karin
Karin is famous for being Sasuke SIMP, but as Shinobi, her character is fascinating. Her red hair makes her stand out as she resembles Kushina Uzumaki.
16. Tenten
A Tenten is a name that most of the initial Naruto fans remember. In these early seasons, female characters are judged by beauty, and Tenten is one of them.
17. Konan
Kona is the main protagonist and the only female among lethal men in the Akatsuki group. One of her abilities is control on paper which she could cut thousands in seconds.
18. Pakura
Kakura is a character that was named the hero of the Wind Country. She died trying to restore her village as she healed the shinobi.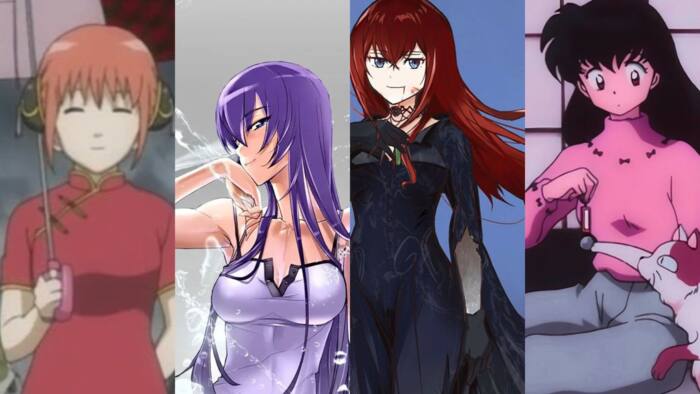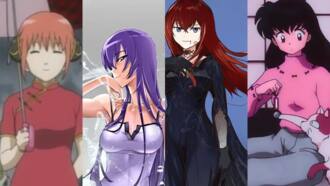 30 cutest anime girls of all time from popular shows and movies
19. Tayuya
Tayuya is a Shinobi and a member of the Sound Four team. This girl was strong initially, and being the only girl in the group was quite fun.
20. Chiyo
Chiyo is among the most vital Akatsuki members. She loves to play tricks on her friends and is also a skilled poison expert.
21. Ino Yamanaka
This character is among the best Naruto girl characters when it comes to beauty. On top of this, she is a confident girl and the strongest Shinobi in the series.
22. Yugito Nii
Yugito Nii is a mature character who controls a powerful tail beast in the series. Her strength and complex ability make fans admire her.
23. Mei Terumi
This character is loved in Naruto by fans because of her qualitative nature. She has excellent skills and abilities and is a beauty to behold.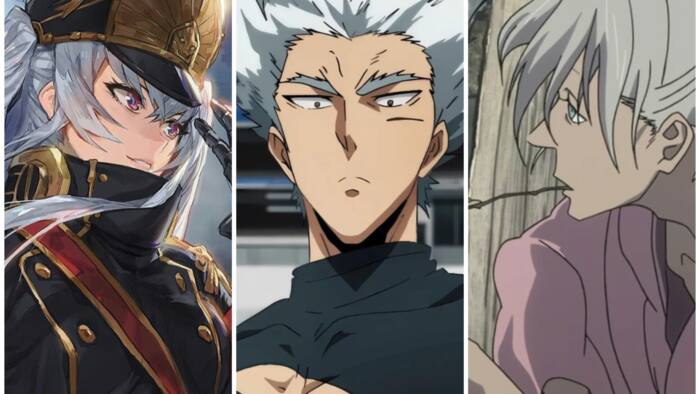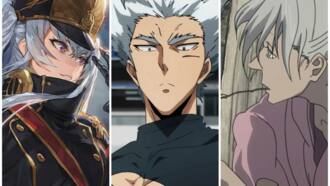 50 white-haired anime characters that are absolutely iconic
24. Yuuhi Kurenai
This is a character that is initially assumed to be an Uchiha. She has both masculine and feminine characteristics and great power.
25. Karui
Naruto fans love this female ninja for her loyalty and courage. Her unwavering love for her people is unmatched. She is a determined girl with a fighting spirit during the many battles she faces.
26. Hanabi Hyuuga
This Hyuuga sister needs more airtime making it hard for her to compete with other characters. Nonetheless, she makes the cut for the best Naruto girls.
27. Guren
Guren is a member of Otogakure. Her hairstyle and colour might be better; she is among the strongest subordinates of Orochimaru.
28. Suzume
Suzume is famous among the original fans of Naruto. She is Chunin, who teaches Kunoichis at the academy and has a unique personality.
29. Hanare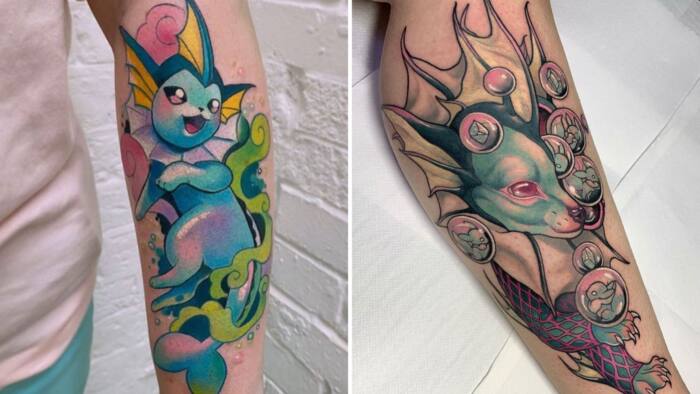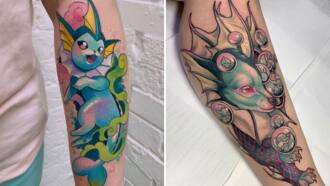 50 cool anime tattoos: from Sailor Moon to Attack on Titan
Hanare is a girl from Jomae Village with a high standard of attractiveness and skills. Fans speculate she is Kakashi's love interest, although it is she who falls in love with him.
30. Mikoto Uchiha
This is the mother of Sasuke and Itachi Uchiha and one person who didn't deserve what she got. Although her sons are at the forefront, she is an essential link to Naruto and Sasuke.
31. Mebuki Haruno
Mebuki is the mother of Sakura Haruno, earning her place in the anime. She is one of the Allied Mothers Force who excels in taijutsu.
32. Haruna
Haruna is the lord of the Land of Vegetables. She is characterised by her cruel and cold-hearted nature. She regards sacrifice as inventible because of her childhood experience with her father, who keeps her hostage to secure the welfare of their land.
33. Fuki
This infamous character is known as the evil bully. She appears in the flashbacks alongside her friend Ami.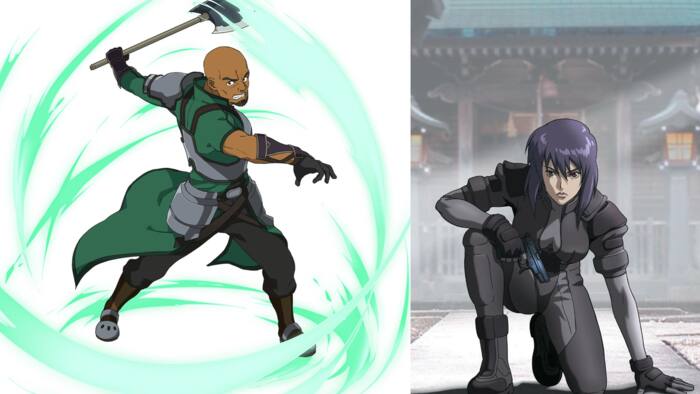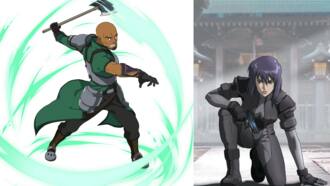 Black anime characters: list of 30 best heroes of all time
34. Isaribi
Isaribi is from the Land of the Sea and is mistreated by Amachi. Her dark past makes her rude and cynical, but fans still love her.
35. Matsuri
Matsuri works as a team alongside Mikoshi and Yukata. She witnesses her parents being murdered, which makes her hate violence. She finally gets over her fear and learns to use weapons well.
36. Fūka
Fūka is a beautiful character who is loved by fans of the series. She is elegant and strong, increasing her popularity with viewers.
37. Shizuka
Shizuka is one character who was the talk of the town due to her skills and the law in her village. She defies the law to marry the student who can defeat her in a duel.
38. Naho
Naho from the Land of Fire won the hearts of most of Naruto's fans when she made her debut. Although she was on the screen for a short term, she left a great impression on the viewers.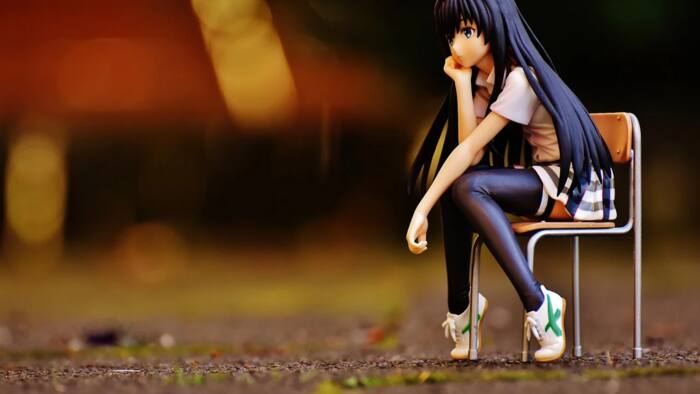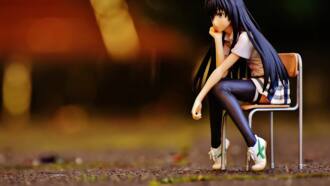 Top 10 anime movies and series you can find on Netflix or Crunchyroll
39. Shizune
She is a student of Sannin Tsunade, who became a gifted nurse. Her services are needed throughout the series.
40. Ruka
Ruka is a reincarnated Shinobis and was among Monga's group. She has value and protects Monga at all costs.
41. Fu
Fū was a kunoichi from Village Hidden in the Waterfall. She was reincarnated and served as one of the Tobi's Six Paths.
42. Kurotsuchi
This is a character who escorted the Tsuchikage and is also acquainted with Akatsuchi. She calls Deidara's brother.
43. Ayame
Ayame is a beauty who works at the Ichiraku ramen shop. This girl treated Naruto well, making him feel like a human.
44. Naori Uchiha
Naori Uchiha falls in love with Izanagi and eventually turns out to be an Izanami user. Her purple hair colour and physical appearance also make her stand out.
45. Izumi Uchiha
This gorgeous girl was Itachi's girlfriend. She, however, experienced an entire life in infinite Tsukuyomi.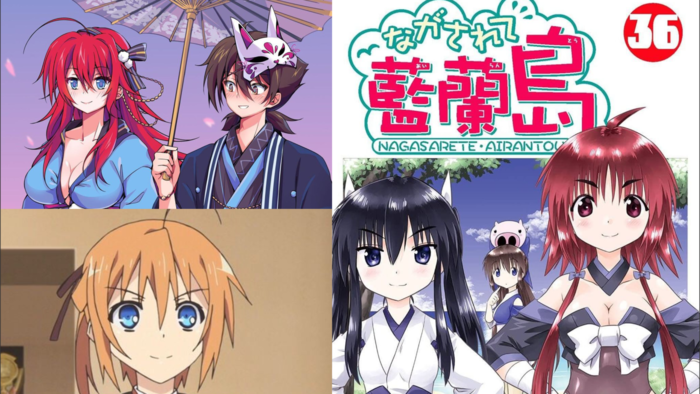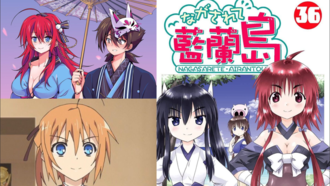 20 best harem anime series fans of the genre will know and love
46. Sumire Kakei
Sumire is a girl in Boruto series. She is the president in her school who is not only smart but also pretty.
47. Mito Uzumaki
Mito Uzumaki is among the few Uzamaki in the series, making her memorable. She also started the Kurama lineage as she was the initial Jinchuriki of Kurama.
48. Samui
Samui is a member of Killer B, which dominates others. Her physical attributes are also considered good to look at.
49. R
Ringo is a member of the Seven Swords of the Mist. Although she is tiny that other members, this ninja is one of the strongest.
50. Mabui
Mabui is an assistant to the Fourth Raikage, and her beauty is stunning. She supports the show by being an informant of the lead character.
There is a comprehensive list of the best Naruto female characters. The series has evolved, and viewers have fallen in love with the various characters. Female characters have not disappointed, giving fans something to look forward to every episode.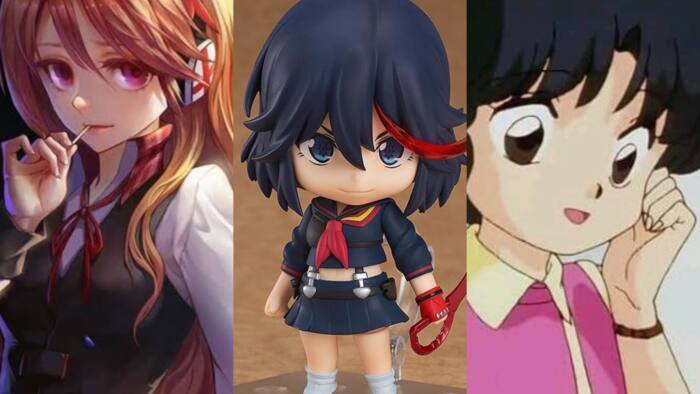 25 female anime characters every anime fan knows and loves
Legit.ng published an article about the best anime waifus. Anime fans have characters they love, and without them, they don't enjoy a show. Some factors that make these characters likeable include their physical appearance, personalities and powers.
Anime waifus are female fictional characters, anime shows, cartoons or video games which are attractive romantically. These characters are loved for their character, beauty and abilities. They could also have a good sense of humour and special abilities making fans attracted to them.
Source: Legit.ng
Published by: www.legit.ng