Allow Only Final Year SHS and University Students Back in School – Prof. Adei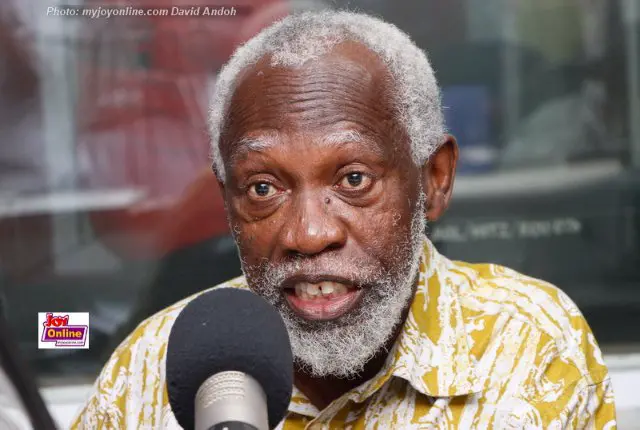 The former Rector of the Ghana Institute of Management and Public Administration (GIMPA) wants government to consider reopening schools for only final year students in senior high schools and universities.
Prof Stephen Adei believes these group of students should be government's immediate focus when the ban on social gathering is lifted.
Speaking on Up Front on JoyNews' Prof Adei said "I believe that the most important one is to deal with the final year, we can manage all the rest until the end of the year. But I think we should have a contingency for the final years immediately.
"A double or triple track system to make sure that the final year students complete their programme. The same can be done for final year students in university," he added.
As part of measures to fight the spread of Covid-19 pandemic in Ghana, the President Akufo-Addo, in March announced a ban on all social gatherings and as a consequence a closure of all schools, churches, pubs, drinking bars etc.
Even though cases of positive infections have hiked into the thousands, there has been a general consensus that the bans and restrictions be relaxed, albeit with social distancing protocols.
Schools, churches, and other organizations have submitted social distancing protocols in order to limit the spread of the Covid-19 which has since infected 6,019 Ghanaians, killed 33 others with 1,737 recovered persons.
Prof Adei believes there is no need to keep final year students at home any longer.
Since government cannot extend ICT to all schools and children across the country to enable them study at home, the educationist said a phased return to school is appropriate.
"I believe this is where the double-track system must be put in place for all final years because they were left with about eight weeks to their examination. We can let them go to school in a double-track – half of them can go and practice all the social distancing when they finish the other half will also go and by the end of September, they can do their WASSCE [West African Senior School Certificate Examinations] and have it done with.
"We can do the same for the final year students in universities," he added.
The West African Examinations Council (WAEC) has suspended the WASSCE indefinitely, but Prof Adei said it should not be difficult to reverse that decision.
He wants the final year students to return to school by June 1, 2020.
"Let us deal with the finalist to deal with the bottlenecks," he stressed.
He does not consider final year students in junior high schools as a big problem because their time can be adjusted after Covid-19.
"Even if we have to extend the school year to start in January, you can finish a whole academic year by just limiting the holidays to one week each and therefore no year group would have lost.
"But if we don't focus on the final year students in senior high schools and universities, by the end of Covid-19, you will have a big problem," he added.