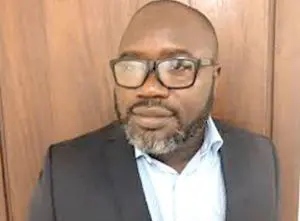 An advocacy organisation, Africa Education Watch (EduWatch), says the government should commence the reopening of schools with only final year junior and senior high school students.
That, it said, should be from July to August to enable them to write their Basic Education Certificate Examination (BECE) and the West Africa Senior School Certificate Examination (WASSCE) based on a West Africa Examination Council (WAEC) timetable.
"Commence reopening with only junior high school and senior high school three students from July to August to write their examination based on the anticipated WAEC timetable.
"They should study the outcomes of the JHS three and SHS three pilot and use that to improve the reopening of the entire school (in batches) in September to commence the 2020-2021 academic year," a 10-point proposal from EduWatch to the GES signed by its Executive Director, Mr Kofi Asare, said.
Schools closure
President Nana Addo Dankwa Akufo-Addo on March 15, this year, announced the indefinite closure of schools beginning Monday March 16, 2020, following reports of six persons testing positive for the novel coronavirus (COVID-19) disease in the country.
And on May 13, 2020, the GES wrote to the teacher unions asking for their inputs to ensure the safe return of students.
Already, the four main teacher unions — the Ghana National Association of Teachers (GNAT), the National Association of Graduate Teachers (NAGRAT), the Coalition of Concerned Teachers-Ghana and the Teachers and Educational Workers Union (TEWU) had, in their submission, rejected any idea of reopening schools now.
EduWatch, however, underscored the need for the strict monitoring and enforcement of safety protocols by district and regional COVID-19 teams to ensure compliance.
It said the Ghana Education Service (GES) should engage parent-teacher associations (PTAs) on whether or not to reopen schools and how to go about it to ensure that children were safe.
WHO
It said once that was agreed upon, then the service should provide World Health Organisation (WHO) recommendation facilities in all schools including the private ones.
Moreover, it said the GES should halve all class sizes to a maximum of 30 students using a one metre distancing protocol.
"The Ghana Education Service must provide N95 nose masks for students since they will have to wear for four hours continuously and required good ventilation to breathe well," it said, adding that the service must train teachers in COVID-19 complaint pedagogy including support for gender and persons with disabilities, the vulnerable and COVID-19 patients.
Batches
EduWatch said there was the need to create two batches of students in basic schools for morning and afternoon sessions. Morning, it said should be from 7:30 a.m. to 11:30 am. and then afternoon from 12:30 p.m. to 4:30 p.m.
At the senior high school level, it said green and gold tracks should be divided into two with each of the four batches of students attending school for 40 days at a time.
That, it said, would halve classes to a maximum of 30 students per class.
"Recruit more teachers to support the 320 days of constant teaching," it added.
Disclaimer:

All trademarks and copyrights on this page are owned by their respective owners