Fact Check: Mfantsiman SHS, Adisadel and Apam SHS haven't recorded any COVID-19 Cases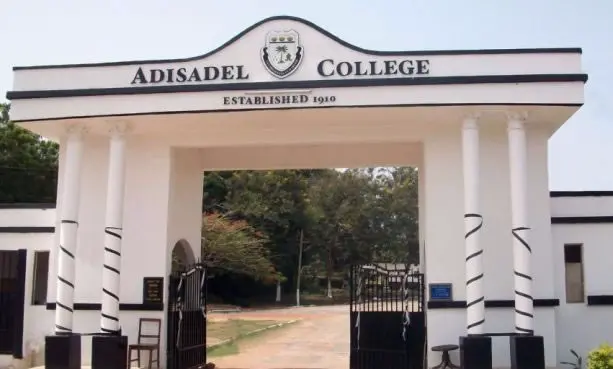 President Akufo-Addo on June 5, announced the easing of coronavirus restrictions that would enable the partial re-opening of some sectors of Ghana's economy.
The president as part of the lifting of the partial restrictions, partially opened senior High schools to pave way for the final year students to write their final exams.
In compliance with the president's directive, schools re-opened on the 22nd of June, 2020. A day after the re-opening, social media were awash with news that some schools in the Central Region had their students test positive for the virus.
The story has it that 13 students of Mfantseman, 3 students from Adisadel College and 7 students of Apam Senior High School had tested positive for the virus.
The news has caused panic among some students and parents with many parents calling the schools to enquire.
CLAIMS FACT-CHECKED
Adisadel College
The news had it that Adisadel College had 3 of their students who had tested positive. The headmistress of Adisadel College debunks the stories making rounds.
"There's nothing like that happening in our school. The student just reported; when did they show the symptoms for the test samples to be taken and for their results to be out within 24 hours. None of our students has reported any condition whatsoever let alone being tested positive for the virus. Please, disregard the story."
Mfantseman Senior High
The news had it that Mfantseman Senior High school had 13 of their students who have been affected by the virus. Headmistress of the school, Phyllis Arthur tells Joynew's Richard Kwadwo Nyarko, there's no truth in what is making rounds
"We also saw it in circulation and we were surprised. The students only reported to school on Monday, none of them has reported any health condition. This is the work of some detractors. It's fake. We have already informed the District director of Education, the Municipal Chief Executive and the health directorate."
Apam Senior High School
Authorities of Apam Senior High School also denied such stories. The claim that indicated 7 of the students had tested positive for the virus.
Regional Directorate of Health Services
The Regional directorate of Health Services is in charge of the COVID-19 response. The outfit is coordinating the activities of the various response team from the Districts in which these schools are situated.
Deputy Central Regional Director of Health in charge of Public Health, Dr. Godfred Sarpong says no such reports have come from their schools. WE are surprised that this should be happening.
"We have our reps in the schools who would assisting should there be any case. So far, there hasn't been any report from any of the schools, not even from the universities that opened a week earlier. The Central Region has no testing Centre. All are tests are done in either Accra or Kumasi and they take quite some time."
"Thus, it's not true that students who reported to school on Monday, would show symptoms, their test samples taken and their results given with the 24 hours of re-opening for anyone to conclude that students from these schools have tested positive for the virus. These claims making rounds on social are not true. Disregard them."
VERDICT: Thus, the claims that some students from three senior High Schools in the Central Region have tested positive for the coronavirus are UNTRUE
– Myjoyonline