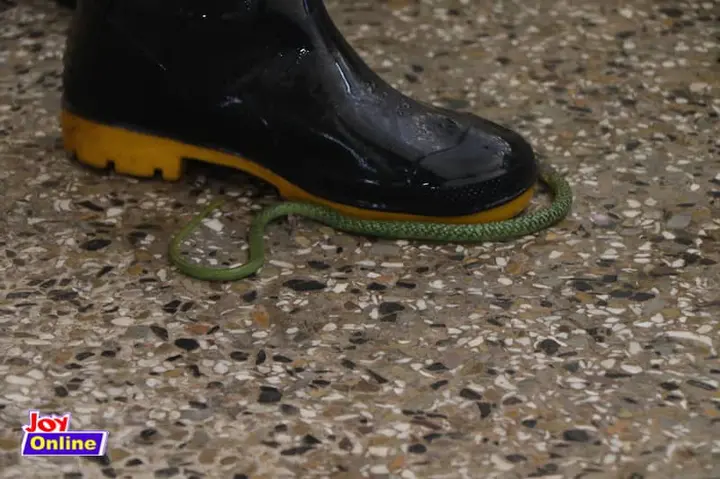 Students in Aduman Senior High School in the Afigya Kwabere South District of Ashanti Region are living in fear following the invasion of snakes on the campus of the school.
According to the students, they have killed several snakes since school reopened.
They, however, attributed the reptile invasion to the overgrown weeds since the school has been closed for three months.
"We have been killing snakes since we resumed, just yesterday, we killed four snakes and a scorpion," a student disclosed.
The students further lamented on inadequate provision of portable water and how it is affecting them.
"We don't get sufficient water since school reopened, so sometimes some of us don't take our bath before coming to class," a female student revealed.
They raised these concerns when the Kwabere South District Chief Executive (DCE), Christian Adu Poku Afigya visited the school to monitor the voters' registration exercise being carried out at the school premises.
Responding to the issues the School's Headmaster, Fordson Nduro pledged to ensure that measures are taken to ensure that the students' challenges are resolved as soon as possible.
He indicated that workers have been instructed to clear the weeds and he has instigated the process of getting a gadget that will repel snakes from coming to the school.
"There is no way I will just sit down for snakes to attack the students before I do something. We are working on it, and hopefully by the end of this week the issue will be resolved."
The DCE on his part said admonished students to adhere to the Covid-19 protocols.
Mr Adu Poku also advised the students to adequately prepare for their upcoming examination