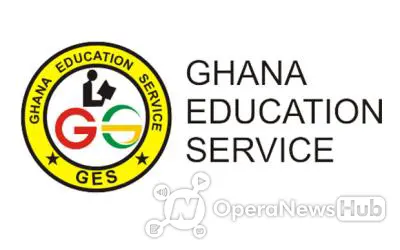 The Ghana Education Service has released a reopening plan for university final year students, SHS and BECE candidates.
The President in his address on May 31, partially eased restrictions on schools by allowing only final year students to report at specified times.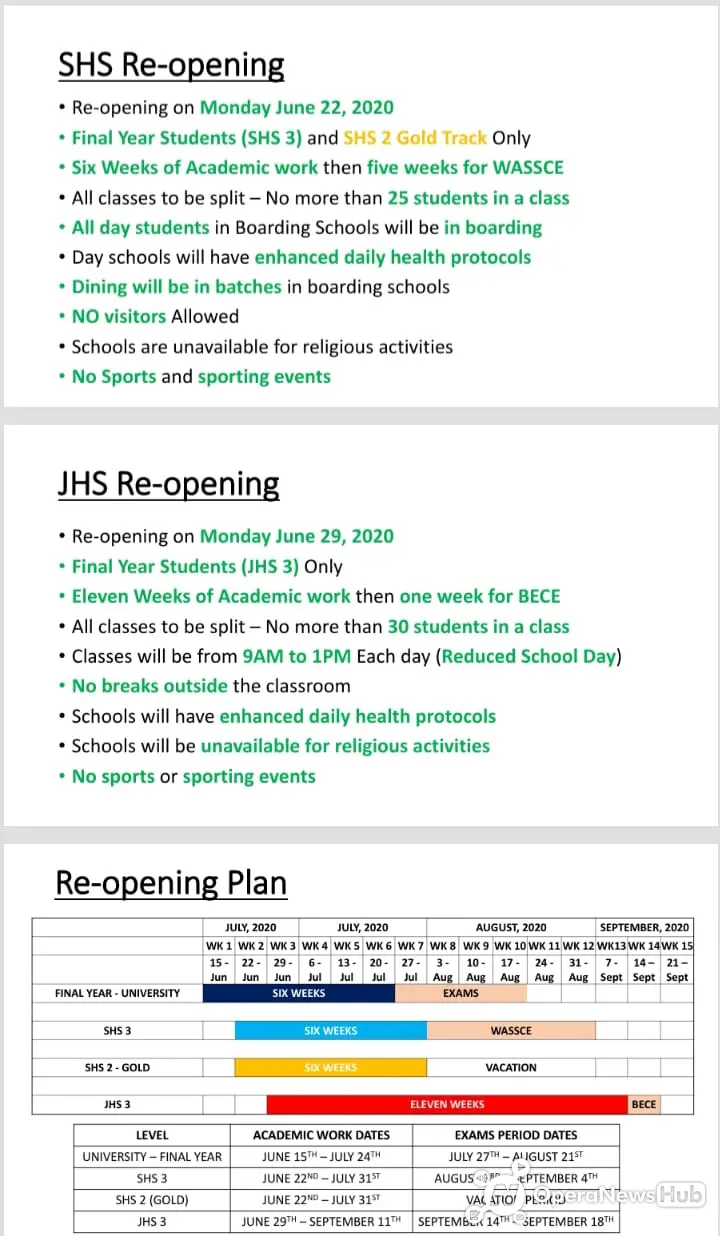 Academic Plans For BECE Candidates
•BECE candidates are to resume on June 29.
•Academic work will span for eleven weeks. A week will be used for the BECE
• Class size will not exceed 30.
• Classes will begin from 9:00 a.m to 1:00 p.m each day
• No breaks outside the classroom
• Academic work will begin from 29th June and end on September 11. BECE will be written from September 14 to September 18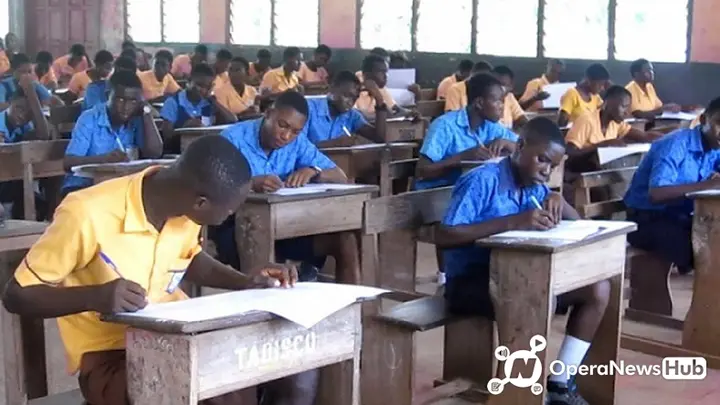 Academic Plans For WASSCE Candidates
• School reopens on Monday, June 22
• Six weeks of academic work and five weeks for examination
• Class size shouldn't exceed 25
• No visitors allowed in the boarding house
• Sporting and religious activities will not be allowed
• Dinning hall will operate in batches
• All day students in boarding schools will be made boarders.
• Academic activities will span from June 22 to July 31. WASSCE will be written from August 3 to September 4.
Share this with all BECE and WASSCE candidates. Don't forget to send your comments.