Full List Of Category 'B' Senior High Schools (SHS) In Ghana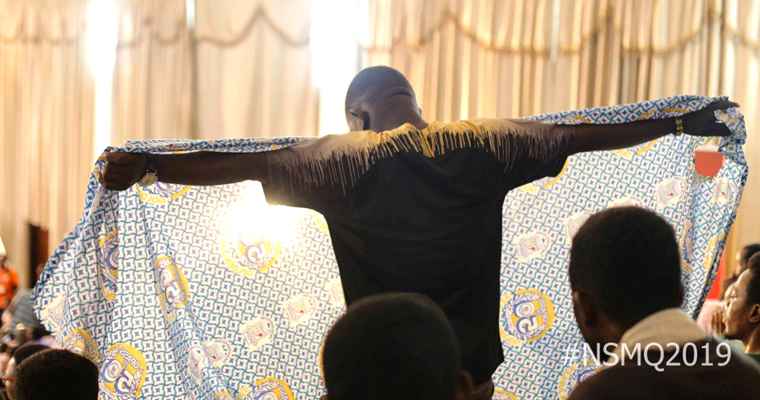 In Ghana going to high school will require a candidate to select his or her choices of senior high from seven categories of schools: category A, B, C, D, E, F and G. This comprises of public, private, and technical/vocational schools. These lists help B.E.C.E candidates preparing for Senior High School to make an informed decision.
Category A, B, C, and D are all public or government senior high schools which are the most preferred choices by many candidates. Category E is a list of public Technical/ Vocational Institutions, whereas Categories F and G are Private Senior High/ Technical Vocational Institutions.
he list is generated and updated by the Ghana Education Service (GES) each year as a guide to students, parents, and teachers. It is also interesting to know that the category A schools are referred to as the top senior high schools, from which a BECE candidate can only select one choice. Usually they are referred to as the best senior high schools, and each year some schools climb up into category A.
In this article, we extract the list of Category B Senior High Schools along with the regions in Ghana where they are located based on the 2019 released update by GES.
| | |
| --- | --- |
| NAME OF SCHOOL | REGION |
| Acherensua Senior High | AHAFO |
| Ahafoman Senior High/Tech | AHAFO |
| Boakye Tromo Senior High/Tech | AHAFO |
| Bomaa Comm. Senior High | AHAFO |
| Derma Comm. Day School | AHAFO |
| Gyamfi Kumanini Senior High/Tech | AHAFO |
| Hwidiem Senior High | AHAFO |
| Mim Senior High | AHAFO |
| Samuel Otu Presby Senior High. | AHAFO |
| Yamfo Anglican Senior High School | AHAFO |
| Aduman Senior High | ASHANTI |
| Adventist Senior High, Kumasi | ASHANTI |
| Afua Kobi Ampem Girls' Senior High | ASHANTI |
| Agona Senior High/Tech | ASHANTI |
| Akrofuom Senior High/Tech | ASHANTI |
| Al-Azariya Islamic Snr. High, Kumasi | ASHANTI |
| Anglican Senior High, Kumasi | ASHANTI |
| Armed Forces Senior High/Tech, Kumasi | ASHANTI |
| Asanteman Senior High | ASHANTI |
| Asare Bediako Senior High | ASHANTI |
| Bankoman Senior High | ASHANTI |
| Beposo Senior High | ASHANTI |
| Bompata Presby Senior High | ASHANTI |
| Bosome Senior High/Tech. | ASHANTI |
| Christ the King Cath., Obuasi | ASHANTI |
| Collins Senior High/Commercial, Agogo | ASHANTI |
| Denyaseman Cath.Senior High | ASHANTI |
| Dompoase Senior High | ASHANTI |
| Dwamena Akenten Senior High | ASHANTI |
| Fomena T.I. Ahmad Senior High | ASHANTI |
| Ghana Muslim Mission Senior High | ASHANTI |
| Islamic Senior High, Ampabame | ASHANTI |
| Jachie Pramso Senior High | ASHANTI |
| Juaben Senior High | ASHANTI |
| KNUST Senior High | ASHANTI |
| Kofiase Adventist Senior High/Tech. | ASHANTI |
| Konadu Yiadom Catholic Senior High | ASHANTI |
| Konongo Odumase Senior High. | ASHANTI |
| Kumasi Academy | ASHANTI |
| Kumasi Girls Senior High | ASHANTI |
| Kumasi Wesley Girls High Sch | ASHANTI |
| Maabang Senior High/Tech | ASHANTI |
| Mpasatia Senior High/Tech | ASHANTI |
| New Edubiase Senior High | ASHANTI |
| Nsutaman Cath. Senior High | ASHANTI |
| Nuru-Ameen Islamic Senior High | ASHANTI |
| Ofoase Kokoben Senior High | ASHANTI |
| Oppong Mem. Senior High | ASHANTI |
| Osei Kyeretwie Senior High | ASHANTI |
| Osei Tutu Senior High, Akropong | ASHANTI |
| Otumfuo Osei Tutu II College | ASHANTI |
| S.D.A. Senior High, Agona | ASHANTI |
| S.D.A. Senior High, Bekwai | ASHANTI |
| Sakafia Islamic Senior High | ASHANTI |
| Sekyedumase Senior High/Tech | ASHANTI |
| Serwaah Nyarko Girls' Snr. High | ASHANTI |
| St. Hubert Sem/Senior High, Kumasi | ASHANTI |
| St. Jerome Senior High, Abofour | ASHANTI |
| St. Joseph Senior High/Tech, Ahwiren | ASHANTI |
| St. Mary's Girl's Senior High, Konongo | ASHANTI |
| St. Michael's Senior High, Ahenkro | ASHANTI |
| St. Monica's Senior High, Mampong | ASHANTI |
| T. I. Ahmadiyya Girl's Senior High | ASHANTI |
| Tawheed Senior High. | ASHANTI |
| Tepa Senior High | ASHANTI |
| Toase Senior High | ASHANTI |
| Tweneboa Kodua Senior High | ASHANTI |
| Wesley Senior High, Konongo. | ASHANTI |
| Amanten Senior High | BONO EAST |
| Ameyaw Akumfi Senior High/Tech. | BONO EAST |
| Guakro Effah Senior High | BONO EAST |
| Jema Senior High | BONO EAST |
| Kwabre Senior High | BONO EAST |
| New Longoro Comm.School (Dega) | BONO EAST |
| Nkoranza Senior High/Tech | BONO EAST |
| Osei Bonsu Senior High | BONO EAST |
| Our Lady of Mount Carmel Girls | BONO EAST |
| Prang Senior High | BONO EAST |
| St. Francis Seminary/Senior High, Buoyem | BONO EAST |
| Techiman Senior High | BONO EAST |
| Tuobodom Senior High/Tech | BONO EAST |
| Yeboah Asuamah Senior High | BONO EAST |
| Badu Senior High/Tech | BONO AHAFO |
| Bandaman Senior High | BONO AHAFO |
| Berekum Senior High | BONO AHAFO |
| Diamono Senior High Sch. | BONO AHAFO |
| Dormaa Senior High | BONO AHAFO |
| Drobo Senior High | BONO AHAFO |
| Goka Senior High/Tech | BONO AHAFO |
| Istiquaama Snr. High | BONO AHAFO |
| Jinijini Senior High | BONO AHAFO |
| Mansen Senior High Sch. | BONO AHAFO |
| Menji Senior High | BONO AHAFO |
| Nafana Senior High | BONO AHAFO |
| Nkoranman Senior High | BONO AHAFO |
| Nkrankwanta Comm Senior High | BONO AHAFO |
| Nsawkaw State Senior High | BONO AHAFO |
| Odomaseman Senior High | BONO AHAFO |
| S.D.A Senior High, Sunyani | BONO AHAFO |
| Sacred Heart Senior High, Nsoatre | BONO AHAFO |
| Sumaman Senior High | BONO AHAFO |
| Twene Amanfo Senior High/Tech | BONO AHAFO |
| Wamanafo Senior High/Tech | BONO AHAFO |
| Wenchi Meth. Senior High | BONO AHAFO |
| Academy of Christ the King | CENTRAL |
| Adankwaman Senior High | CENTRAL |
| Aggrey Mem. A.M.E. Zion Snr. High | CENTRAL |
| Apam Senior High | CENTRAL |
| Awutu Winton Senior High | CENTRAL |
| Boa-Amponsem Senior High | CENTRAL |
| Breman Asikuma Senior High | CENTRAL |
| Diaso Senior High | CENTRAL |
| Edinaman Senior High | CENTRAL |
| Ekumfi T. I. Ahmadiiyya Snr. High | CENTRAL |
| Ghana National College | CENTRAL |
| Methodist High School, Saltpond | CENTRAL |
| Mozano Senior High | CENTRAL |
| Nsaba Presby Senior High | CENTRAL |
| Nyakrom Senior High Tech | CENTRAL |
| Siddiq Senior High Sch. | CENTRAL |
| Swedru Senior High | CENTRAL |
| Twifo Hemang Senior High/Tech | CENTRAL |
| Twifo Praso Senior High | CENTRAL |
| University Practice Senior High | CENTRAL |
| Winneba Senior High | CENTRAL |
| Abetifi Presby Senior High | EASTERN |
| Abuakwa State College | EASTERN |
| Achiase Senior High | EASTERN |
| Adonten Senior High | EASTERN |
| Akwamuman Senior High | EASTERN |
| Aperade Senior High/Tech. | EASTERN |
| Asamankese Senior High | EASTERN |
| Attafuah Senior High/Tech | EASTERN |
| Benkum Senior High | EASTERN |
| Islamic Girls Senior High, Suhum | EASTERN |
| Kade Senior High/Tech. | EASTERN |
| Kibi Senior High/Tech | EASTERN |
| Kwabeng Anglican Senior High/Tech | EASTERN |
| Kwahu Ridge Senior High | EASTERN |
| Kwahu Tafo Senior High | EASTERN |
| Manya Krobo Senior High | EASTERN |
| Methodist Girls Senior High, Mamfe | EASTERN |
| Mpraeso Senior High | EASTERN |
| New Juaben Senior High/Com | EASTERN |
| Nifa Senior High | EASTERN |
| Nkawkaw Senior High | EASTERN |
| Nkwatia Presby Senior High/Com | EASTERN |
| Oda Senior High | EASTERN |
| Oti Boateng Senior High | EASTERN |
| Oyoko Methodist Senior High | EASTERN |
| Pentecost Senior High, Koforidua | EASTERN |
| Presby Senior High, Begoro | EASTERN |
| S.D.A Senior High, Koforidua | EASTERN |
| Saviour Senior High, Osiem | EASTERN |
| St. Dominic's Senior High/Tech, Pepease | EASTERN |
| St. Francis Senior High/Tech, Akim Oda | EASTERN |
| St. Martin's Senior High, Nsawam | EASTERN |
| St. Michael's Senior High, (Nkawkaw) | EASTERN |
| Suhum Senior High/Tech | EASTERN |
| W.B.M. Zion Senior High, Old Tafo | EASTERN |
| Accra Senior High | G. ACCRA |
| Ada Senior High | G. ACCRA |
| Chemu Senior High/Tech | G. ACCRA |
| Ghanata Senior High | G. ACCRA |
| Labone Senior High | G. ACCRA |
| Ningo Senior High | G. ACCRA |
| Nungua Senior High | G. ACCRA |
| Odorgonno Senior High | G. ACCRA |
| Our Lady of Mercy Senior High | G. ACCRA |
| Prampram Senior High | G. ACCRA |
| St. John's Grammar Senior High | G. ACCRA |
| St. Margaret Mary Snr. High/Tech | G. ACCRA |
| Wesley Grammar Senior High | G. ACCRA |
| West Africa Senior High | G. ACCRA |
| Kalpohin Senior High | NORTHERN |
| Yendi Senior High | NORTHERN |
| Baglo Ridge Senior High/Tech. | OTI |
| Bueman Senior High | OTI |
| Okadjakrom Senior High/Tech. | OTI |
| Bawku Senior High | U. EAST |
| Zebilla Senior High/Tech | U. EAST |
| Kanton Senior High | U. WEST |
| Lassie-Tuolu Senior High | U. WEST |
| Queen of Peace Senior High, Nadowli | U. WEST |
| T. I. Ahmadiyya Senior High, Wa | U. WEST |
| Wa Senior High | U. WEST |
| Abutia Senior High/Tchnical | VOLTA |
| Agate Comm. Senior High | VOLTA |
| Anlo Senior High | VOLTA |
| Awudome Senior High | VOLTA |
| E.P.C. Mawuko Girls Senior High | VOLTA |
| Keta Senior High/Tech | VOLTA |
| Kpando Senior High | VOLTA |
| Mafi-Kumasi Senior High/Tech | VOLTA |
| Peki Senior High | VOLTA |
| Sogakope Senior High | VOLTA |
| St. Mary's Sem.& Senior High, Lolobi | VOLTA |
| Tanyigbe Senior High | VOLTA |
| Tongor Senior High Tech | VOLTA |
| Adiembra Senior High | WESTERN |
| Ahantaman Girls' Senior High | WESTERN |
| Amenfiman Senior High | WESTERN |
| Benso Senior High/Tech | WESTERN |
| Bompeh Senior High. /Tech | WESTERN |
| Daboase Senior High/Tech | WESTERN |
| Esiama Senior High/Tech | WESTERN |
| Half Assini Senior High | WESTERN |
| Nsein Senior High | WESTERN |
| Shama Senior High | WESTERN |
| St. Mary's Boys' Senior High, Apowa | WESTERN |
| Tarkwa Senior High | WESTERN |
| Akontombra Senior High | WESTERN NORTH |
| Asawinso Senior High | WESTERN NORTH |
| Bia Senior High/Tech | WESTERN NORTH |
| Bodi Senior High | WESTERN NORTH |
| Dadieso Senior High | WESTERN NORTH |
| Sefwi Bekwai Senior High | WESTERN NORTH |
| Sefwi-Wiawso Senior High | WESTERN NORTH |
| Sefwi-Wiawso Senior High/Tech | WESTERN NORTH |
| St. Joseph Senior High, Sefwi Wiawso | WESTERN NORTH |