Hurray! Senior High Schools in Ghana to enjoy from COVID-19 Trust Fund as more donations pour in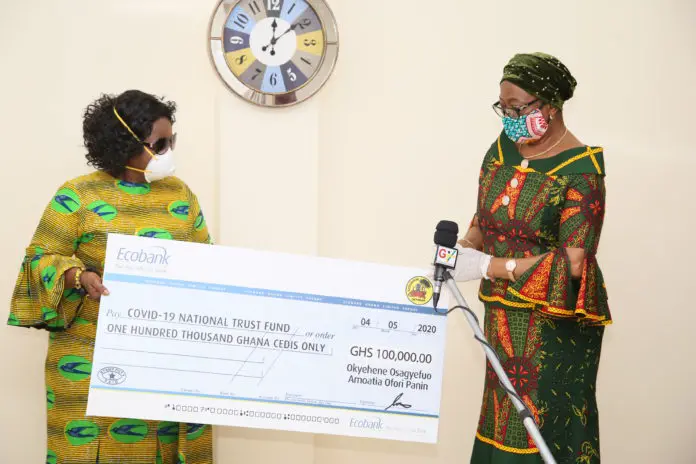 The Chairperson of the Board of Trustees for COVID-19 National Trust Fund, Sophia Akuffo, has announced Senior High Schools (SHSs) in Ghana will soon benefit from the Fund.  
According to her, though the government is already supporting schools with Personal Protective Equipment, the Trust Fund will offer additional support to the schools.
She disclosed this while receiving donations from institutions at the secretariat at the Jubilee House.
She pledged the government's commitment to ensure the safety of the students while in school so that they don't return home with the virus to infect others.
The groups that brought the donations were Church of Christ, Avic International Holding Corporation, a Chinese company that donated 12, 000 pieces of facemask, 140 pieces of goggles and 100 packs of hand gloves.
Others included the Mushroom Growers and Exporters, Transit Cargo Limited, Universal Pan African Coalition of Ghana in collaboration with the Diaspora Affairs and the National Pensions Regulatory Authority