Joy Learning: Student of Yaa Asantewaa Girl's SHS emerges as Winner of Essay Club Competition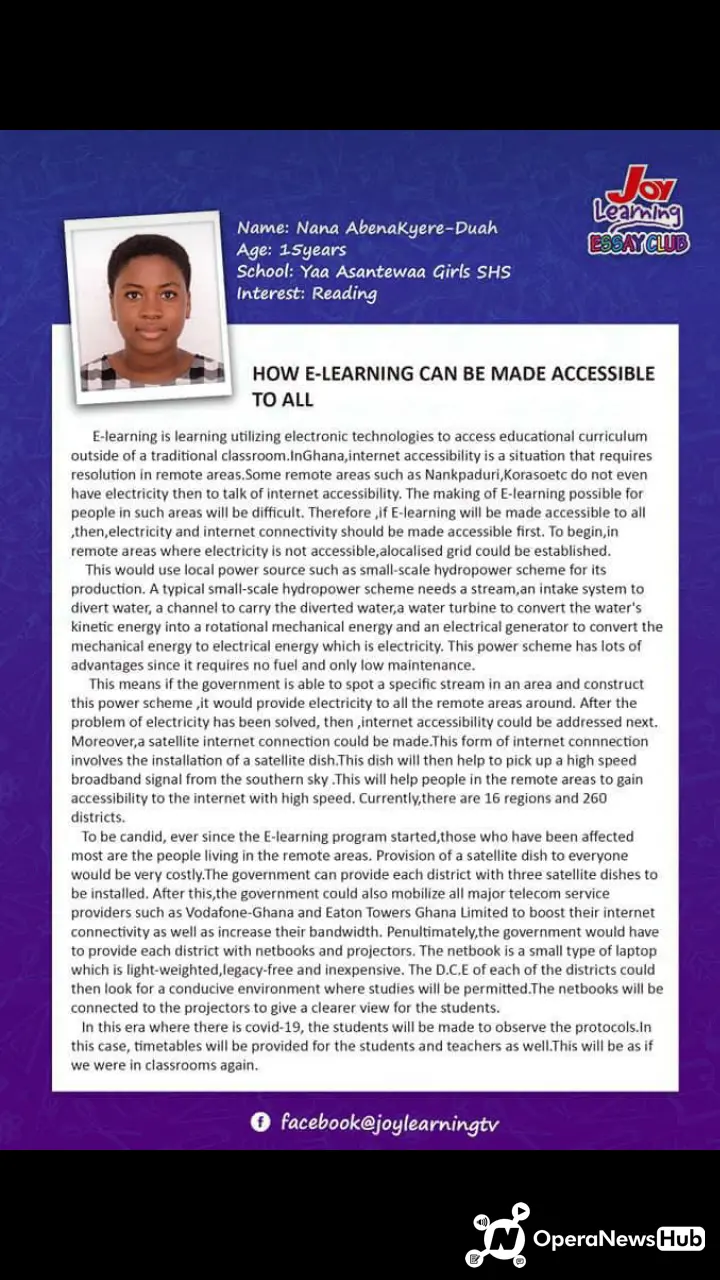 Education is a key factor in nation building and growth. As a result most countries including nation Ghana pay key attention to it. It was not surprising when the NPP government introduced free SHS in other for everyone enjoy the right to education.
The pandemic Covid-19 has caused changes in the education system of which most institutions have moved to e-learning studies due to the closed down of schools in Ghana. Most media in Ghana used their platform to engage students to study especially through essay writing and others. Joy TV introduced Joy Learning Essay Club to engage Senior High School students in writing essays on Facebook on various topics with awards packages.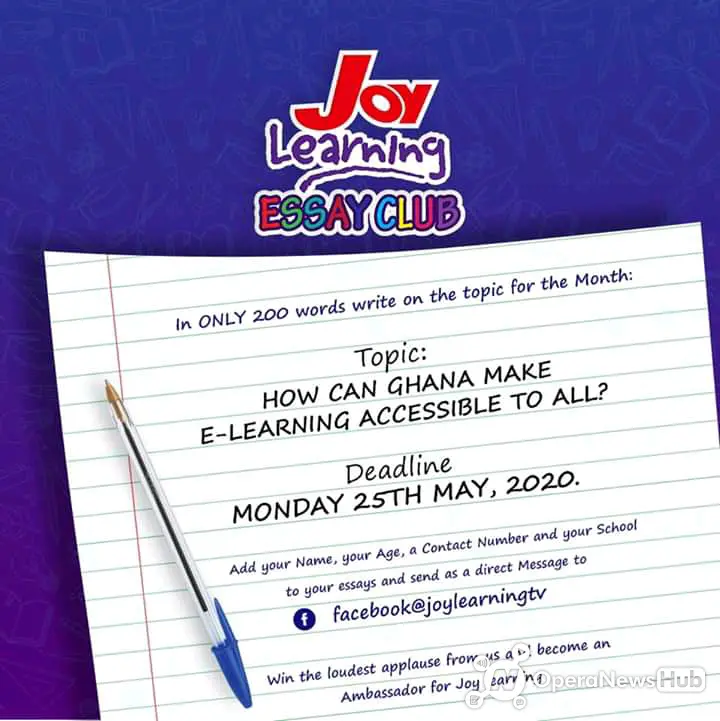 Most of the topic for these essays was mostly about trending issues. The topic in May was, How can Ghana make e-learning accessible to all?
A fifteen year old student Nana Abena Kyere Duah from Yaa Asantewaa Girls SHS in Ashanti region came out as a winner due to explanation and analysis on the topic.
This has also clear the perception people have about students in Ashanti region that most of them are not fluent in English. Since there are notice in most of their schools informing them to speak English.
Follow, like, comment and share for more updates.