The Management of Kwame Nkrumah University of Science for frontline Security Personnel and Hall Assistants of the University. The sessions which took place at the Great Hall, aimed at educating participants on measures to protect themselves and students in the line of their duty.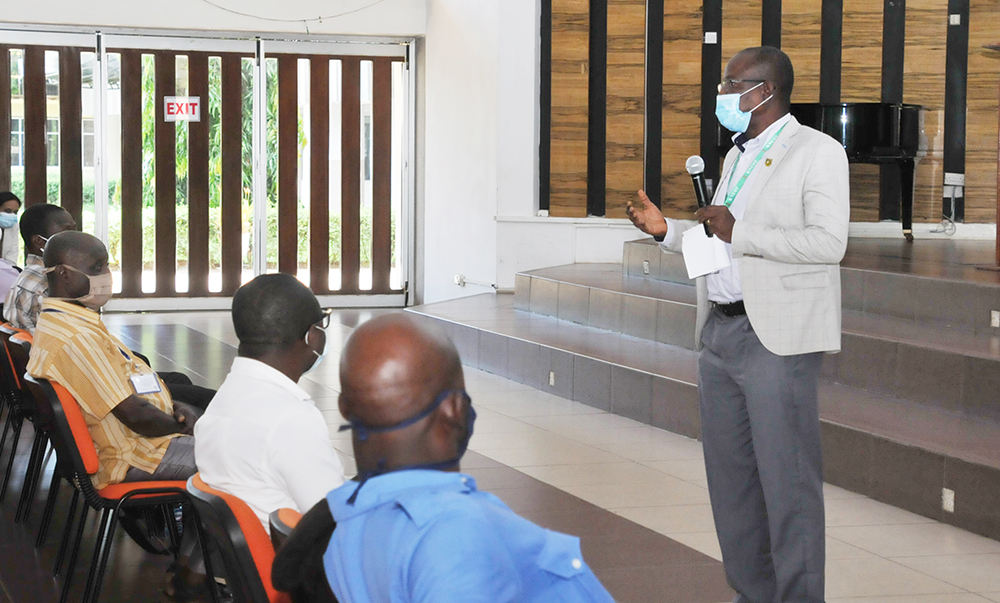 The Dean of Students', Professor Wilson Agyare, in his opening address, said the training was designed for frontline security officers and hall assistants who continue to go above and beyond to protect the health and safety of staff and students, while ensuring their own security.
Professor Agyare explained that this was done to prepare participants for the arrival of selected final year students to the University campus. He advised personnel to be ethical when giving assistance to students.
Resource persons from the University Hospital trained participants on the correct use of Personal Protective Equipment (PPE), Thermometer Guns, Hand Sanitizers and the right-hand washing procedure. They were also, educated on how to enforce all the necessary protocols to curb the spread of COVID-19.
A total number of Eighty-Six (86) personnel were trained.
Disclaimer:

All trademarks and copyrights on this page are owned by their respective owners