NSMQ-19 Timeline: St. John's Grammar SHS shrugs off JAPASS and NASS
Achimota-based St John's Grammar got an easy victory Saturday to secure qualification to the knockout stages of the ongoing National Science and Maths Quiz (NSMQ).
They dominated the entire contest and finished with 54 points, much higher than their challengers.
Jachie Pramso SHS who have carved a niche for themselves as giant slayers in 2017 when they dealt a heavy blow to the pride of Eastern region, Pope John Seminary were among those slained on Saturday.
They scored only 24 points, the same tally as Nkroful Agric SHS.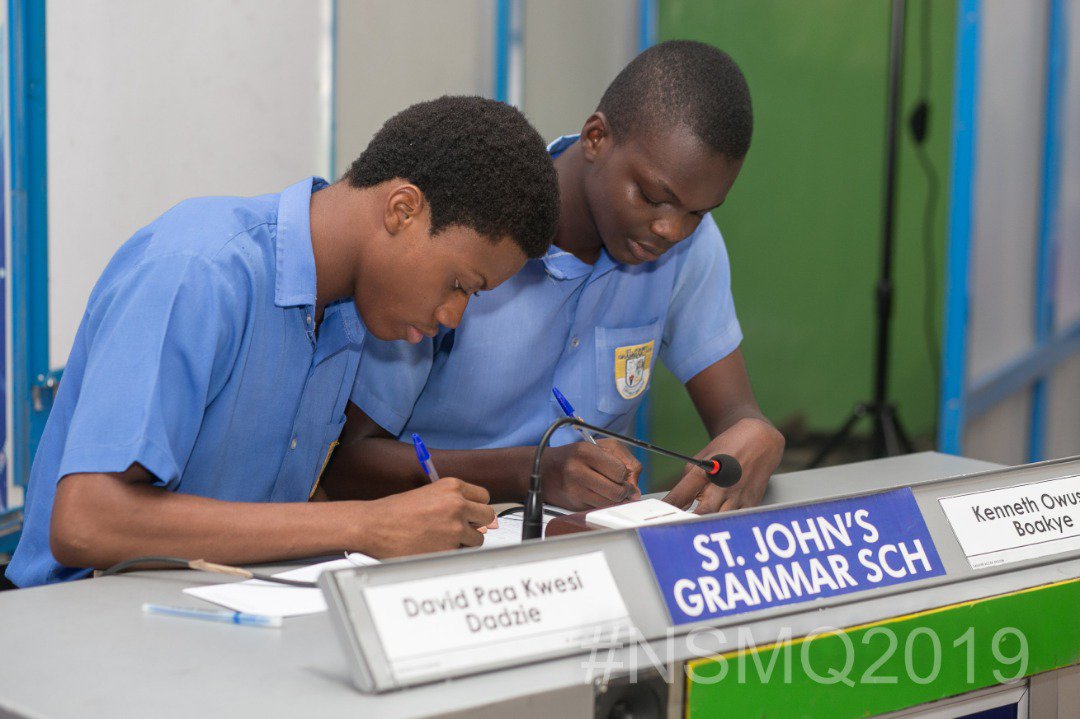 Japass who were fancied to progress beyond the prelims must now prepare to go through the tussle of regional qualifiers again.
For St John's Grammar, it is a chance for redemption after several failed attempts to make it beyond the one-eighth stage of the 26-year-old Primetime show.
Their last defeat came at the hands of Sandema SHTS who debuted in 2018.
NNB: End of Contest:
St. John's Grammar School – 54pts
Jachie Pramso SHS – 24pts
Nkroful Agric SHS – 24pts
Credit: Myjoyonline.com