NSMQ 2023: Road to the finale; story of Achimota School
Achimota School (Motown) had their last taste of the National Science and Maths Quiz (NSMQ) finale back in 2009, where they engaged in a head-to-head battle against Presbyterian Boys School (Presec), ultimately ending up on the losing side.
Fourteen years later they are once again at the cusp of the NSMQ championship in 2023. Their aspirations are high as they strive to win their third trophy.
They go head to head against their rivals PRESEC and the formidable Opoku Ware School (OWASS).
Achimota School's journey to this finale has not been an easy one. Unlike their competitors, their path started from the regional NSMQ competitions after failing to secure a seeded slot in both 2022 and the preceding year.
Despite falling short of making it to the finals of the Greater Accra Regional Championship, Achimota School's performance earned them a coveted place among the top schools heading to the national stage.
Armed with determination and an unwavering focus on victory, Achimota School entered the preliminary stage of the national competition, yearning for another triumphant moment. 
They proved their mettle right from the preliminary stage, where they amassed an impressive 60 points – the second-highest among all contestants on the fourth day of the competition – securing their spot in the one-eighth stage.
SAARAH-MENSAH

End of Round 4:

Achimota School: 54pts
Notre Dame Girls' SHS: 38pts
St. Francis Girls' SHS: 17pts

Riddles is next. #NSMQ2023 #NSMQ30 #Primetime #NSMQPrelims pic.twitter.com/PeONEv4kne

— National Science & Maths Quiz (@NSMQGhana) October 9, 2023
SAARAH-MENSAH

End of Contest:

Achimota School: 60pts
Notre Dame Girls' SHS: 41pts
St. Francis Girls' SHS: 17pts

Impressively done by Achimota School. Congrats and see you at the next stage. #NSMQ2023 #NSMQ30 #Primetime #NSMQPrelims pic.twitter.com/sFliiCbuZj

— National Science & Maths Quiz (@NSMQGhana) October 9, 2023
They triumphed over their competitors Notre Dame Girls' SHS and St Francis Girls' SHS, with respective scores of 47 and 17 points, clinching the contest with finesse.
At the one-eighth stage, Achimota School faced off against Holy Child School, the runner-up from the prelims, and the seeded school, Assin State College. 
With unwavering determination, Motown secured their place on the seeded school list by replacing Assin State College, ultimately booking a ticket to the quarterfinals.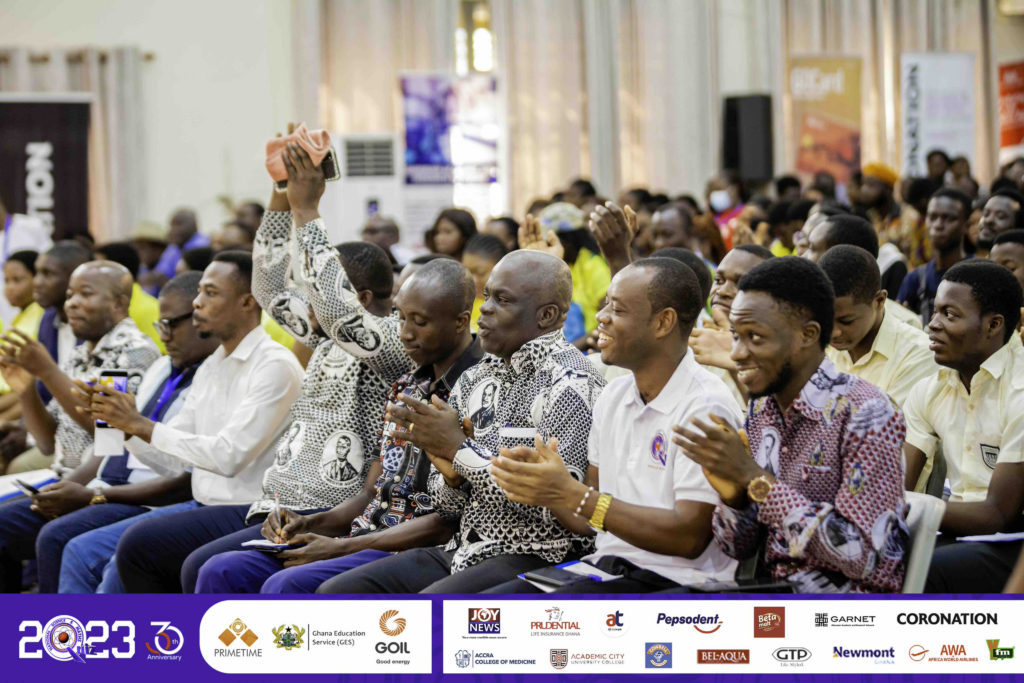 In the quarterfinal round, Achimota School encountered the 2022 semifinalists, Kumasi High School, and Osei Kyeretwie School. In a thrilling and closely contested match, Achimota School managed to secure 34 points, ensuring their passage to the semi-finals.
As the semi-final approached they were met with an even tougher battle and formidable opponents in both St. Louis SHS and Wesley Girls SHS.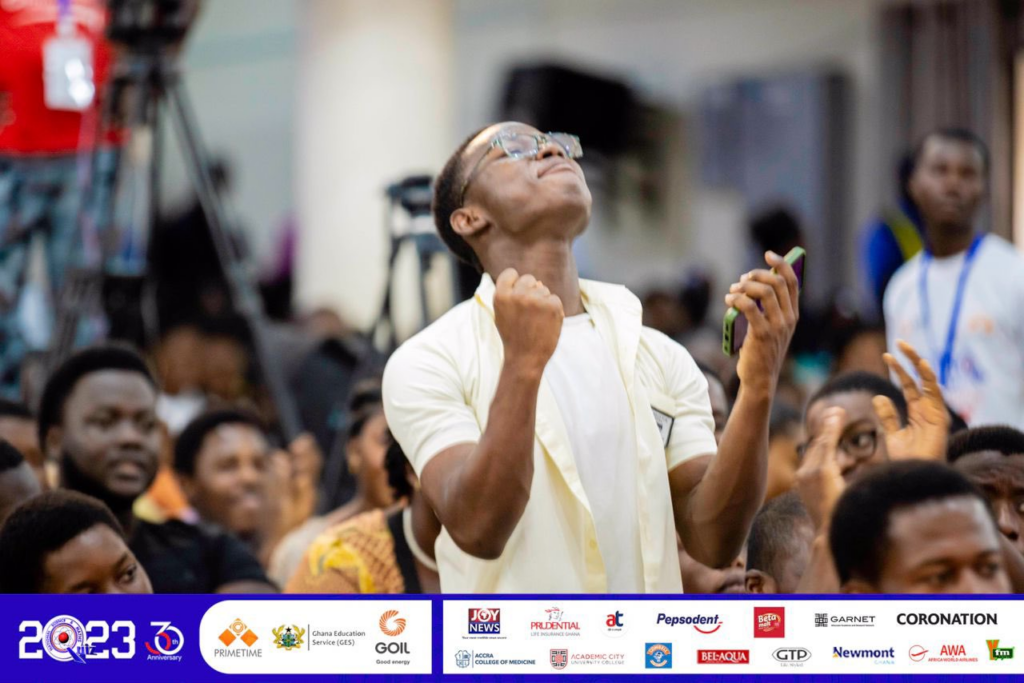 However, they pulled a stunner in the semifinal clash to eliminate their opponents and land at the final slot they have missed for many years.
Now, with this hard-earned opportunity, Achimota School is gearing up to face their old rivals, PRESEC Legon, whom they encountered in their last NSMQ final back in 2009.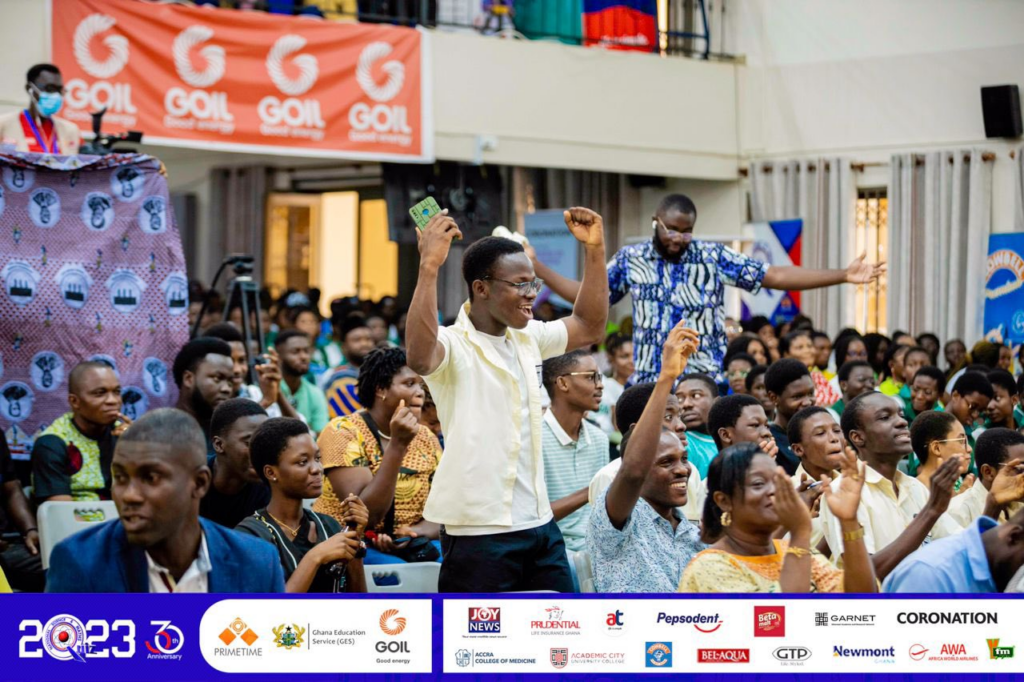 They may have ended their finale drought but their competitor Presec is hungry for an eighth trophy and OWAS for a third, will Achimota School who also hopes to win the trophy survive?
The stage is set for an electrifying showdown in the pursuit of the coveted NSMQ championship.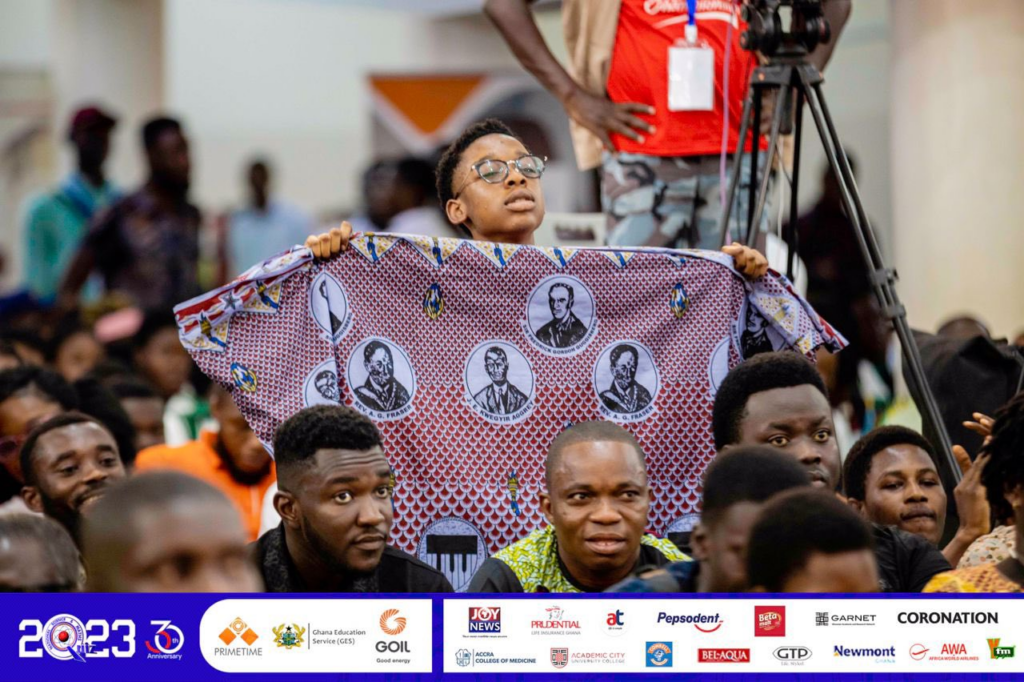 Profile of Achimota School
Established in 1927
Two-time champions (1998 and 2004)
1st and only co-educational school to lift the trophy
Five appearances at the finals
1st runner-up on two occasions (1994 and 2009)
2019 Greater Accra Regional Champions
Motto: Ut Omnes Unum Sint (That they all may be one).
The 2023 National Science and Maths Quiz is produced by Primetime Limited and sponsored by the Ghana Education Service in partnership with Goil PLC.
The broadcast of the National Science and Maths Quiz on JoyNews and Joy Prime is supported by Vitamilk, NASCO, German Ozone Medical Center, Royal Foam, Jamaa Soap, Heritage Christian College, Virtual Security Africa, Ace Medical Insurance, Chopbox Technologies, Sintex Tank, DBS, Built Financial Technologies, Beta Malt, and Family Health University College.
DISCLAIMER: The Views, Comments, Opinions, Contributions and Statements made by Readers and Contributors on this platform do not necessarily represent the views or policy of Multimedia Group Limited.