NSMQ 2023: Road to the finale; the story of Opoku Ware School
Opoku Ware School (OWASS) is in the 2023 National Science and Maths Quiz (NSMQ) finale after narrowly missing out on the trophy three years ago.
OWASS is up against Presbyterian Boys' Senior High School and Achimota School and hoping to win a third trophy and the bragging rights for their school.
As a seeded school OWASS entered the 2023 NSMQ contest from the one-eighth stage, skipping the preliminary stage.
The Santasi-based school met Tamale Islamic Science SHS and Nifa SHS for their first battle of the contest. The contest was their movement to prove whether they could protect their seeded spot and once again qualify for the semifinals.
With an impressive score of 49 points, they secured their place in the quarter-final stage after outperforming their competitors. 
In addition to their victory, OWASS also clinched the Goil Riddle Bonanza Prize of GH₵1,200 for correctly answering three questions in Round Four.
For their next contest, they went against the formidable Osei Tutu SHS and St John's School.
OWASS narrowly escaped a potentially devastating defeat during the thrilling quarter-final match.
In the initial round, OWASS confidently amassed 33 points, securing a commanding 15-point lead over Osei Tutu, who lagged behind with 18 points.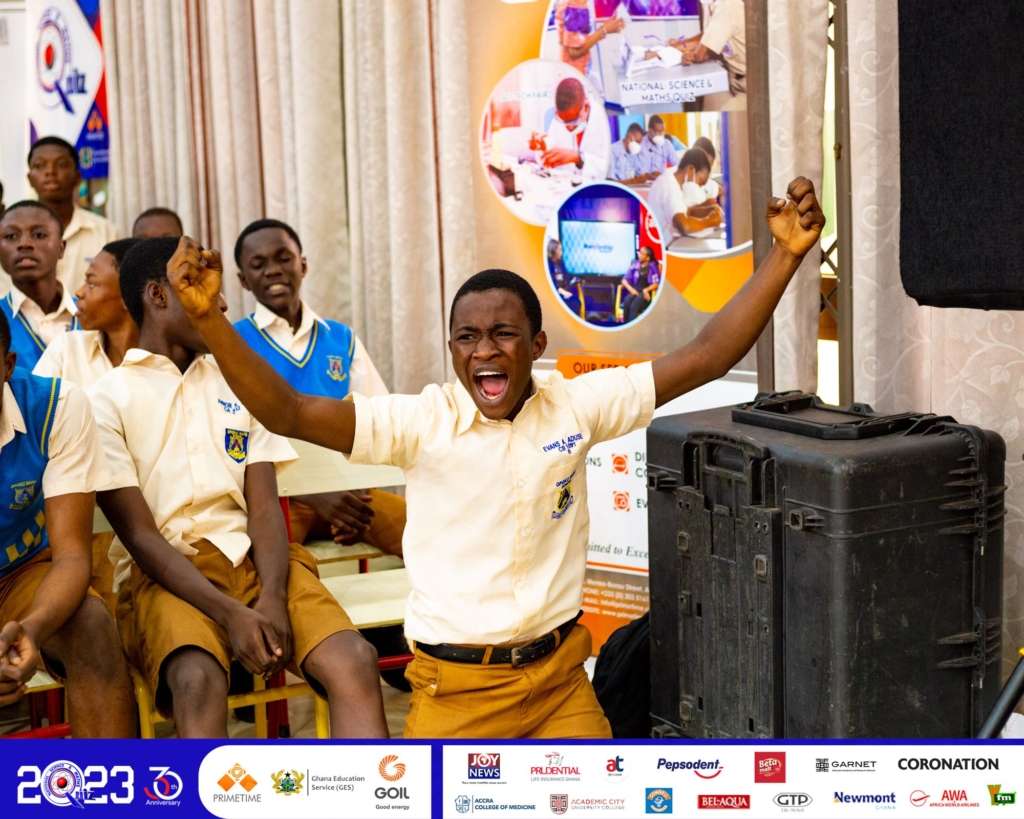 The odds appeared to favour OWASS at this stage but nothing is ever certain in NSMQ and the rest of the contest proved so.
In round two they only got two points and by the onset of the third round, OWASS found themselves unable to score any points in the challenging problem of the day segment.
The rest of the journey was not an easy one as Osei Tutu SHS closed in on them. It took OWASS answering the final riddle to win the contest with 45 points, two points ahead of their opponents.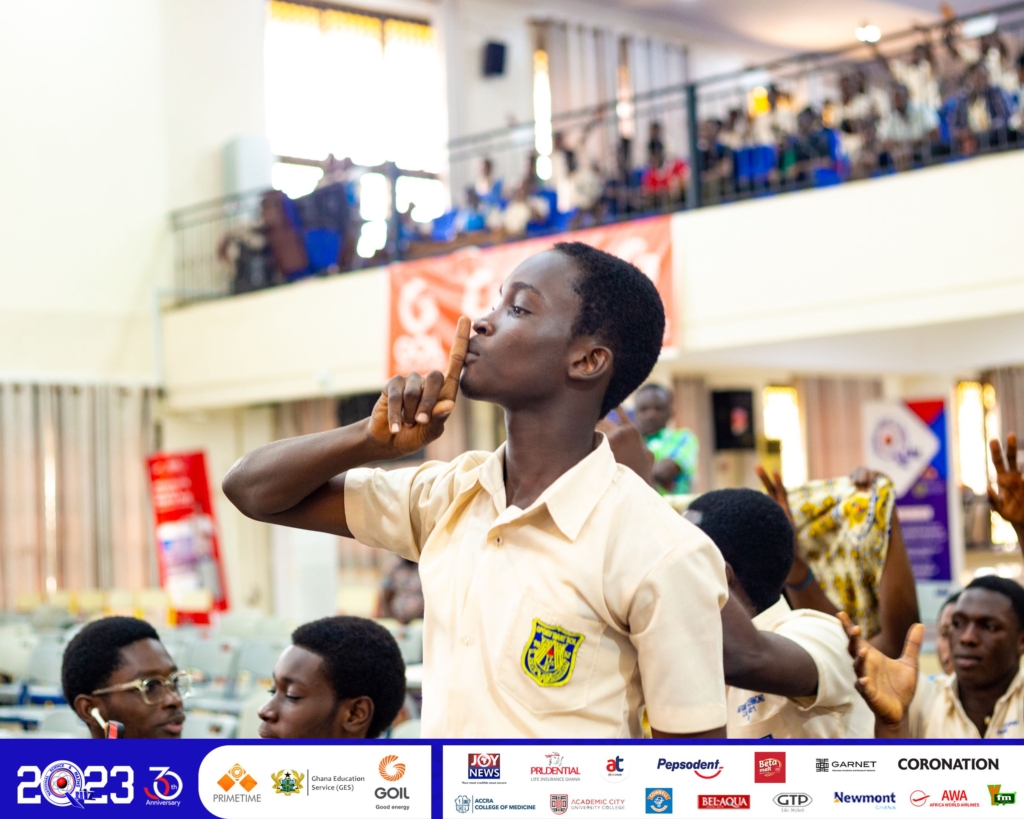 They headed to the semi-finals where they met their long-time rivals Prempeh College and Pope John Sem. School. 
OWASS got their revenge when they won the close contest that took place on Thursday, October 19. However, in a twist of event, their win was contested by Prempeh College who believed that their answer to a riddle was correct.
But, the organisers upheld the quiz mistress' decisions, officially cementing OWASS' win.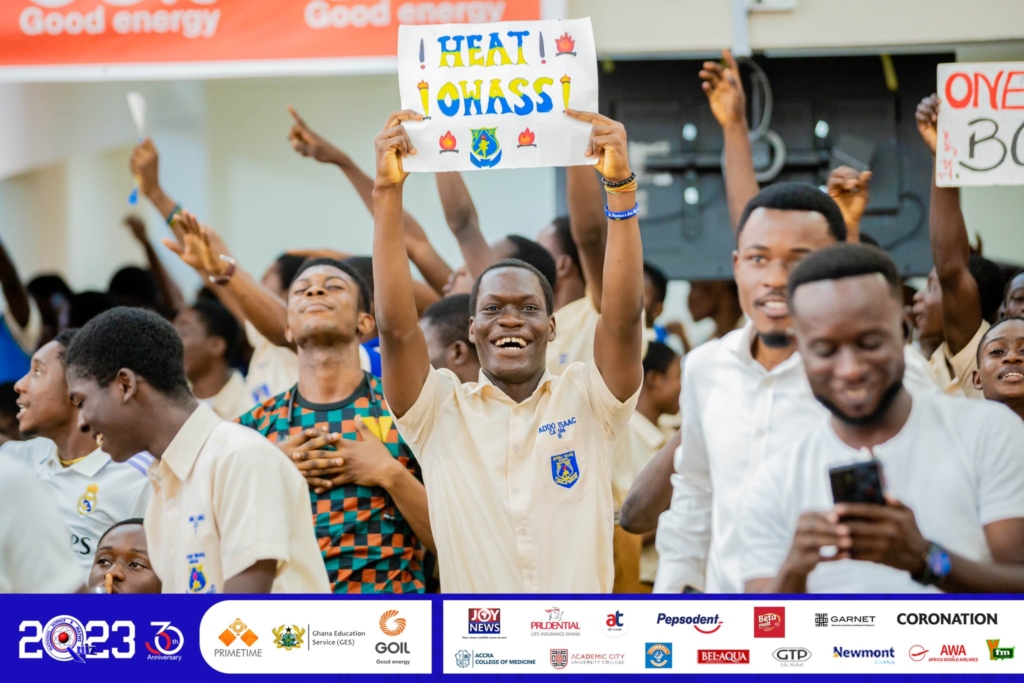 In all of these, what amazes many about OWASS is the wonder kid who has been in a full academic showdown mood for the school since their participation.
Sixteen-year-old Stephen Apemah Baah made history as one of the youngest first-year students to take their school to the grand finale.
In a few days, OWASS will face Achimota School and Presec Legon for the much anticipated NSMQ finals.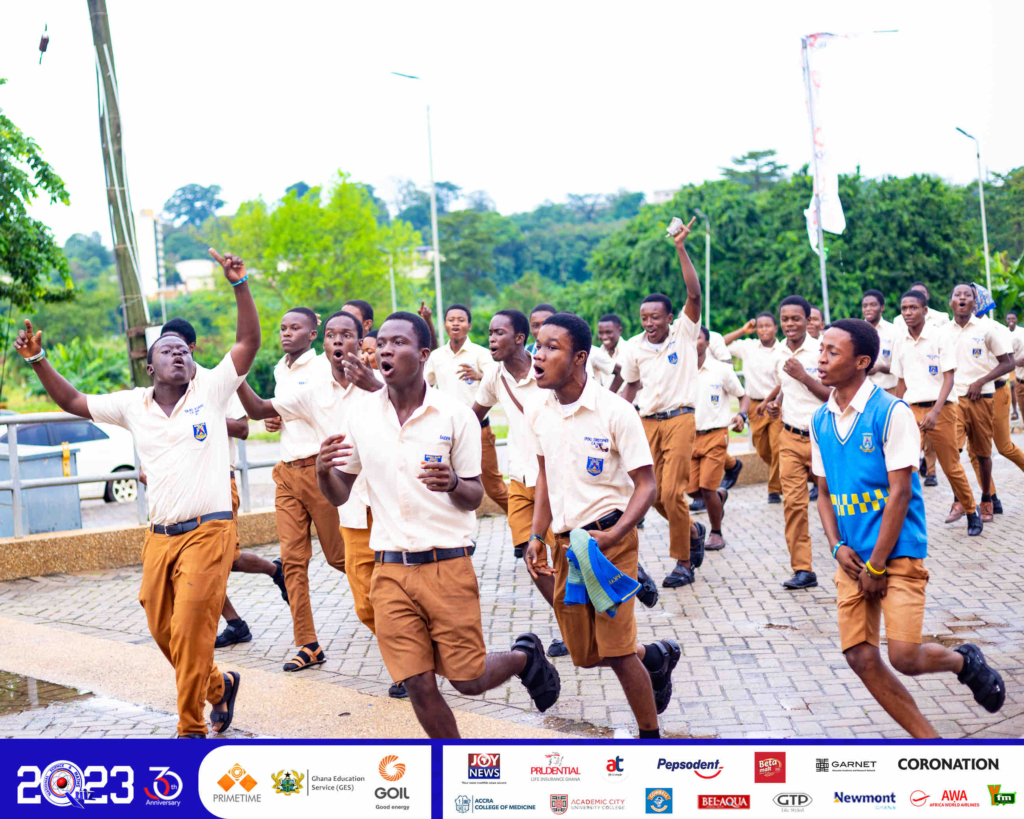 OWASS is gearing up to win their third trophy – a feat that will not come easy as their competitor Achimota also wants a third trophy and Presec Legon wants their eighth.
Profile of OWASS
Established in 1952
2-time champions (1997 and 2002)
Nine appearances at the finals 
1st runner-up on five occasions (1995, 2003, 2005, 2008 and 2016)
2nd runner-up on one occasion (2020)
2022 Ashanti Regional Champions 
Motto: Deus Lux Scientiae (God is the Light of Knowledge)
The 2023 National Science and Maths Quiz is produced by Primetime Limited and sponsored by the Ghana Education Service in partnership with Goil PLC.
The broadcast of the National Science and Maths Quiz on JoyNews and Joy Prime is supported by Vitamilk, NASCO, German Ozone Medical Center, Royal Foam, Jamaa Soap, Heritage Christian College, Virtual Security Africa, Ace Medical Insurance, Chopbox Technologies, Sintex Tank, DBS, Built Financial Technologies, Beta Malt, and Family Health University College.
DISCLAIMER: The Views, Comments, Opinions, Contributions and Statements made by Readers and Contributors on this platform do not necessarily represent the views or policy of Multimedia Group Limited.