Old Student of OWASS, Yiadom Boakye donates PPE's to his Alma Mater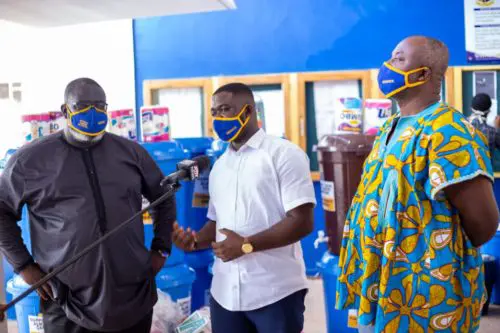 Mr. Yiadom Boakye Emmanuel (YB) who is a law student of KNUST paid a courtesy call his Alma Mater to make a timely donation to the school as part of his "SUPPORT YOUR ALMA MATER CAMPAIGN ".
"As part of the social responsibilities of the Association, we saw it a necessity to help in the fight of COVID – 19 pandemic." Mr. Yiadom said.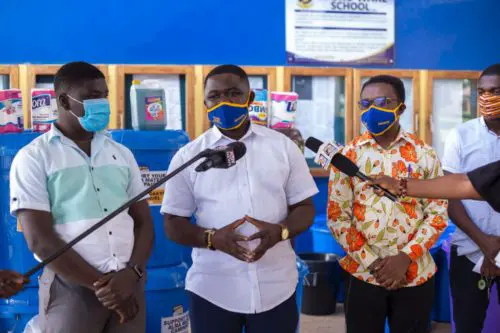 The return of the final year students to sit for their exit exam at this crucial time is something that matters to every since they must do that with the best of care and protection against this pandemic. He added.
Mr. Yiadom was accompanied by the National Executives of Opoku Ware Old Students Association ( AKATAKYIE ) when he presented some valuable protective materials to the School.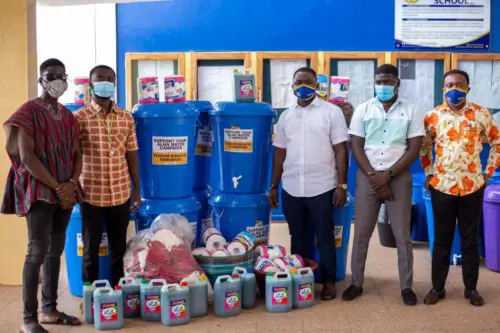 The items were received on behalf of the Headmaster by a Senior Staff of the School.
Speaking to Enfrans News, Mr. Yiadom Boakye Emmanuel (YB) said, this donation will help them to keep the final year students safe from contracting and spreading the virus among the student body as well as the Teaching Staff.
He also called on other Stake Holders and potential individuals to emulate the kind gesture of the ALMA MATER.
Among the items donated include; PPES, Face Mask, Veronica Buckets, Liquid Soap, Handwashing basin, Hand Sanitizers, and Paper Tissues.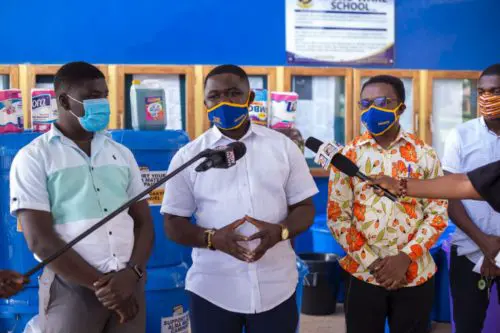 In addition, he encouraged and called on Old Students association, year groups, and individuals to support their Alma Mater in times like this.
He urged all students and Ghanaians, in general, to adhere to various protocols outlined.
We shall definitely overcome he concluded