Opera News Hub Ghana Payment Announcement for April 2020 Out Now!!!
Dear Creators,
Be informed that payment for stories published in the month of April is currently being processed and would be paid into your accounts on/before Saturday, May 30. Please also note that the payment is only for articles from April 14th to April 30th.
Please also note: considering the convenience for bank settlement, we have a threshold for monthly payment transfer, the minimum amount is GH₵20, any income of the authors below GH₵20 shall be saved in his account and could be paid in the next month together.
See the List of top 10 authors of April.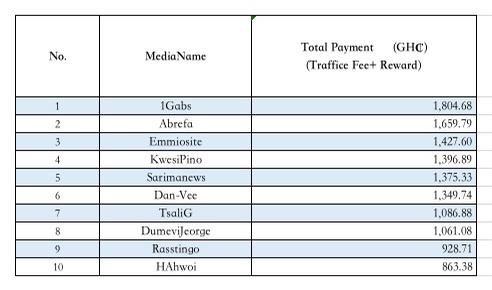 However, due to the current pandemic, we have very little control over processing your payment with banks and mobile money transfer, and are unable to influence transactions through. If there is a delay with your payment, please note this will be due to the bank/mobile money payment system, kindly exercise patience.
Also, there will be a deduction of 7.5% withholding tax.
Enquiries & Feedback
All enquiries or comments about the Opera News Hub payment issues can be shared in the following ways:
Feedback mailbox: [email protected]
Facebook: https://web.facebook.com/OperaNewsHubGH
Twitter: https://twitter.com/OperaNewsGH
Opera News Hub Ghana Team
May 9th, 2020