Opera News Hub Ghana Top 10 Earners in May 2020
Top Ten Earners For May
Dear Creators, Opera News Hub Ghana is delighted to announce our top ten (10) eaners for the month of May, 2020. Their amounts are the sum of what they earned from their articles traffic fee and weekly/monthly rewards they won.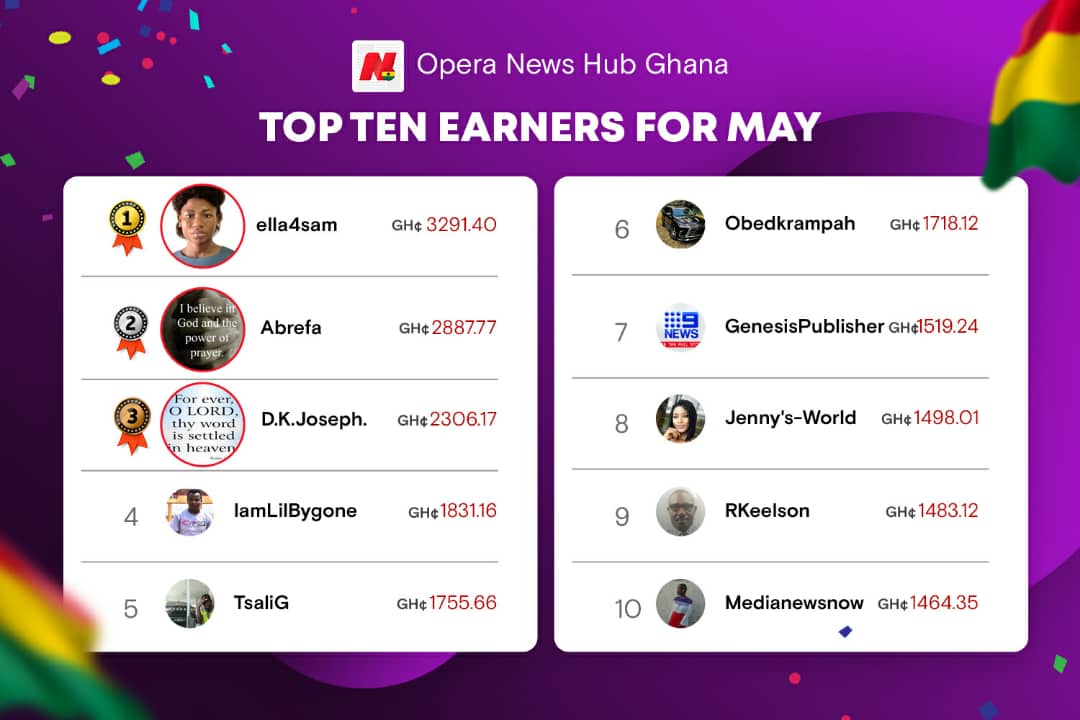 We hope this announcement would encourage you to write more and also give hope to others that it is achievable.
We implore our writers to focus on creating original content in many different categories. Going forward, Opera News Hub expects to receive in-depth analysis and interesting topics from Hub writers.
Congratulations to all the above earners and for the others, we encourage you to work harder.
Opera News Hub Ghana
June 10th, 2020