Public Universities Bill will create more problems than it seeks to resolve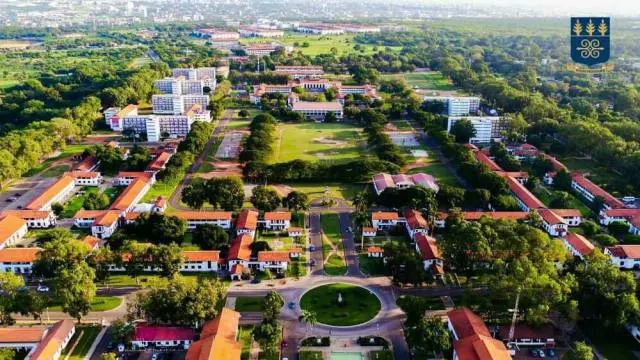 The University Teachers Association of Ghana (UTAG) has mounted a strong opposition to the passage of the controversial Public Universities' Bill.
The bill seeks to harmonise the governance, administration and accountability structures of public universities.
But after perusing bill, UTAG says it "is at a loss regarding the rationale for the enactment of the legislation."
"After a careful clause by clause analysis of the Bill, the passage of the Bill into law in its current form will create more problems for the running of the universities than they seek to resolve," UTAG said in a statement.
Paramount among UTAG's concerns are that the bill seeks to curtail academic freedom as established in the 1992 Constitution of Ghana.
These freedoms, UTAG says "thrives on the pillars of institutional autonomy, self-governance, individual rights and freedoms of academics and students, and tenure for academics."
UTAG also believes the composition of universities' council under the bill "and the overwhelming powers given the President within the Council structure and mandate is out of line with the constitutional provisions of the country."
"We are also concerned about the powers granted the President to control the appointment of the Chancellor of a public university through the backdoor, in clear violation of article 68 of the Constitution of Ghana.
"Equally concerning are the powers being allocated to the Minister of Education to issue directives to run the university and the provision to 'subtly' control the admission process in the universities," the association stated.
Proposed amendments
According to UTAG, they would not hesitate to challenge the "serious constitutional matters" they raised in the Supreme Court if their concerns go unaddressed.
They have, meanwhile, proposed 24 major amendments to the bill which is currently before the Parliamentary Select Committee on Education.
One of such proposed amendments is formation of a quorum of the governing council.
UTAG says with a proposed 13-member council — eight of them from the government –should seven members form a quorum as proposed the government team can hold a meeting by themselves at any time.
"Rephrase Section 9(2) to read as follows: The quorum at a meeting of the Council shall be 60% of the membership including representation from the university, presidential appointees, and independents," UTAG said.
Other oppositions
Other stake-holders have also resisted the passage of the bill.
Former Vice Chancellor of University of Ghana, Prof Ernest Aryeetey has also entreated Vice Chancellors to kick against the bill.
He also called on Members of Parliament to vote against it.
Outspoken Political Science professor at the University of Ghana, Ransford Gyampo said lecturers "would resist [the] attempt to touch our academic freedom with our blood."
The government is, however, adamant.
In April 2019, President Akufo-Addo firmly defended the bill, arguing it is good for the institutions.
He noted that arguments against its passage are "flimsy" and born out of "mischief-making and are disingenuous."