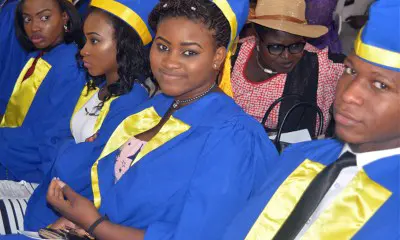 After President Nana Addo Dankwa Akufo-Addo's announcement for reopening of schools for final year students during his 10th National Address on COVID-19, the Public Relations Officer (PRO) of the Ministry of Education (MoE) has advised students who are sick or under medication to stay home until they are fit.
The PRO during media engagements said:
It's the responsibility of parents to take care of their wards, should school authorities suspect a case of fever, malaria, or any kind of sickness, the child will be asked to come home.
He noted that it's necessary for parents or guardians to understand that "we are not in normal times" so they must make sure their wards feel safe before they can report to school.
"However, if they are in school, then teachers, who serve as temporal parents, will now have to report the issue to any of the health directorates available," he observed.
The PRO reiterated that students who are sick or unwell can continue to use online and other digital platforms to learn as they prepare for the proposed 2020 Ghana exams.