Talented Kidz is an annual show organised to unearth talents in especially the young ones in Ghana.
This show has brought out the best in children as they display their amazing talents which prove that Ghana has lots of talents.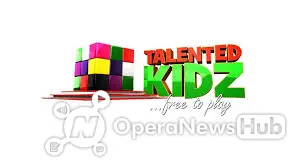 Ghanapage.com brings you the top 10 Talented Kidz performance of all time that will blow your mind away.
1. Naquel of Season 8
Naquel were the best 'Adadamu' singers of Season 8 of the Talented Kidz show. They delivered an amazing performance as they sang veteran highlife musician Paa Bobo's Osobro Kyee.
2. Allo Dancers of the 2017 edition
These dancers also left the crowd cheering with their energetic and electrifying dance moves.
They were able to make it to the finals of the 2017 edition.
3. Maame Esi
Maame Esi is the winner of the 2011 edition of the Talented Kidz. She performed Akosua Agyapong's Odo Mema Meso Nko.
She nailed her performance and strong voice earned her the first position.
4. Enoch Darke
He is the second runner up of the 2011 edition of Talented Kidz. He is a comedian and always left the audience laughing their hearts out.
5. Christian Morgan
Christian is a visually impaired boy who is the 2nd runner up of Talented Kidz season 8. He performed 'Susuka' with highlife musician Kofi Kinaata and it was a thrilling performance.
6. Samuel Owusu
Samuel who can be regarded as the 'Young rap God' is the winner of the season 9 edition of the talent show.
7. Tutulapato
Tutulapato originally known as Cosmos Boakoh was crowned the winner of Season 4 of the talent show.
8. Prince Okyere
Prince Okyere is a talented young boy who sings and also plays the piano.
9. Awal Mohammed
Awal is the second runner up of the 2010 edition of TV3's Talented Kids. He delivered an electrifying and spectacular performance with rapper Sarkodie.
10. Nakeeyat Dramani
7-year old Nakeeyat won the Season 10 edition of the Talented Kids show. She is a poet who tackled most of life challenges and social issues in her poetry.
She is a young talented beautiful girl whose position was well deserved.
Disclaimer:

All trademarks and copyrights on this page are owned by their respective owners