Top 20 Best and Popular Senior High Schools in Ashanti Region


T.I. Ahmadiyya Senior High School is a coeducational second-cycle public educational institution in Kumasi in the Ashanti Region of Ghana.
Founded: January 30, 1950
Motto: Knowledge is Power
Classes offered
General arts, science, visual arts, business
Afia Kobi Ampem Girls Senior High SchoolAfia Kobi Ampem Senior High School(formerly Trabuom Secondary School and Atwimaman Secondary School) is an all female high school in Trabuom in the Ashanti Region
Type public school motto
Royals! virtuous ladies of class, Established
October 27, 1975
Classes offered
Home Economics, General Science, General Arts, visual Arts, Business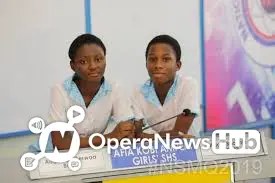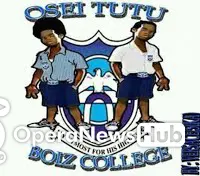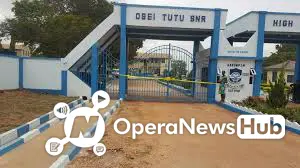 Osei Tutu Senior High School is an all-boys senior high school located in Akropong in the Ashanti Region of Ghana. It is ranked among the best senior high schools in the Ashanti Region.
Founded: 1940
Number of students: 3,215
Motto: My Utmost for His Highest
Affiliation: Methodist Church Ghana
Kumasi High School started as a private institution called Kwame Nkrumah Secondary School under the initiative of S. K. Amoah. In 1963, the School moved to Kwadaso in kumasi from Asuoyeboa and occupied rented premises.
In 1965–66 academic year, Amoah's school was absorbed by the government and became a public institution, with same name as Kwame Nkrumah Secondary School.In 1977 it moved to occupy its permanent site at Gyinyase, a suburb of Kumasi. In 1978/79 academic year, the school was authorised to run Sixth Form courses in Business, Arts and General Science. The school has witnessed major transformations and academic successes and is currently running the Senior High School system.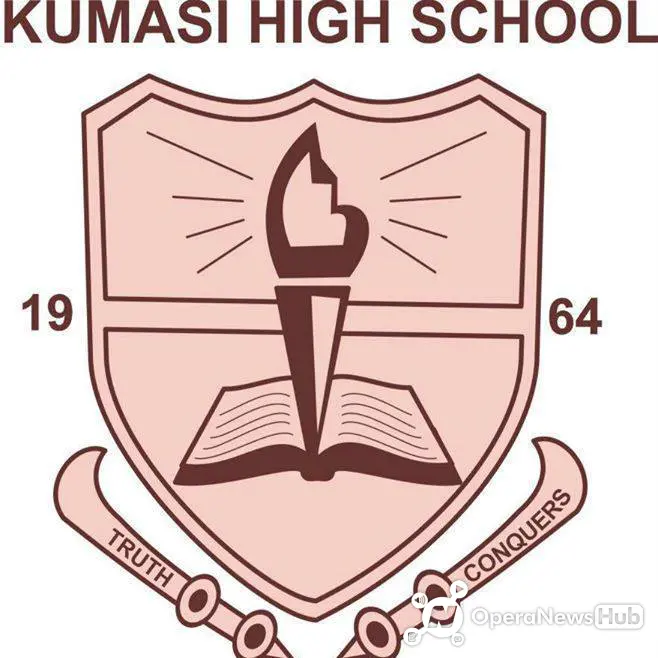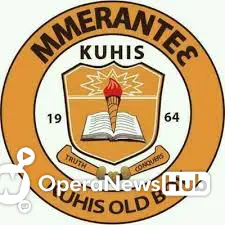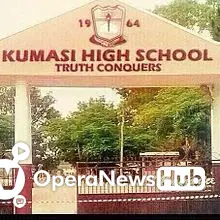 Kumasi Senior High Technical School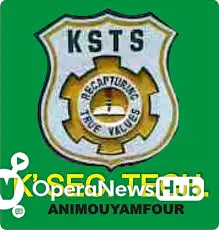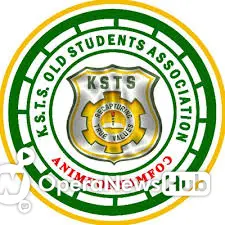 Opoku Ware School, often referred to as OWASS, is an all-boys high school in Santasi, a suburb of Kumasi, which is the capital of the Ashanti region of Ghana. It was established in 1952, as one of the five Catholic schools in Ghana that year. The school was named after Asante King Opoku Ware I. Founded: 1952
Motto: Deus Lux Scientiae
Number of students: 3,000
Color: Blue
Mascot: Tortoise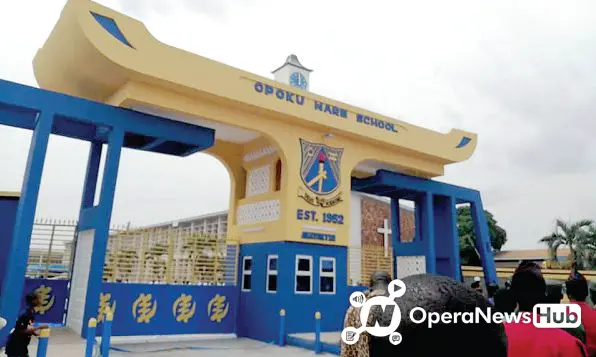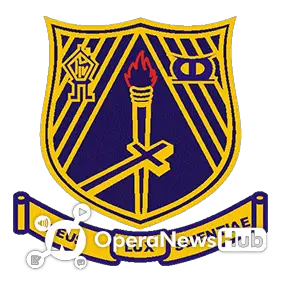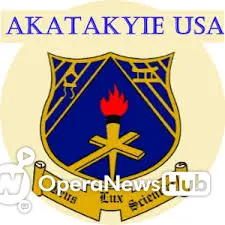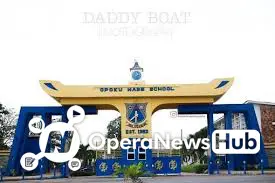 Asanteman Senior High School is a co-educational second-cycle institution in Kumasi in the Ashanti Region of Ghana. The school is regarded as the official school of the Ashanti Empire, with the Asantehene being the patron of the school. Students are known as "Nananom" an Asante word meaning "Kings and Queens"
Founder: Asanteman Council
Founded: 1954
Motto: Servez l'un et l'autre
Mascot: Porcupine
School district: Kumasi Metropolitan
Gender: Mixed-sex education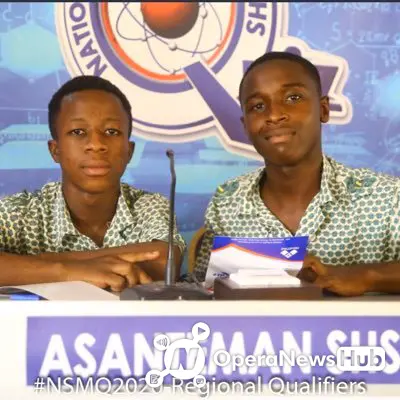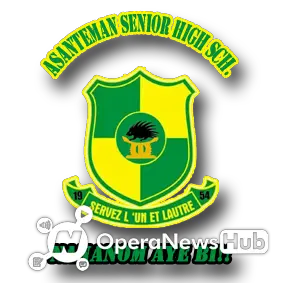 Kumasi Girls' Senior High is an all female second cycle institution in Kumasi in the Ashanti Region of Ghana. Motto: SEMPER FIDELIS
Founder: Caxton Williams
Founded: 1953
Colors: White, Blue
School colours: Blue, White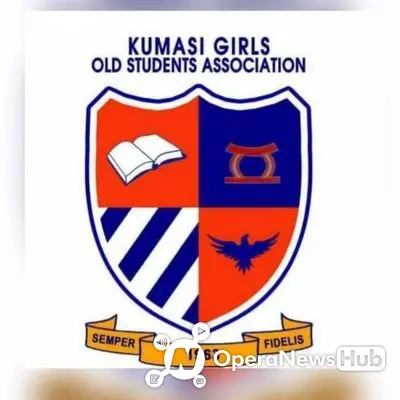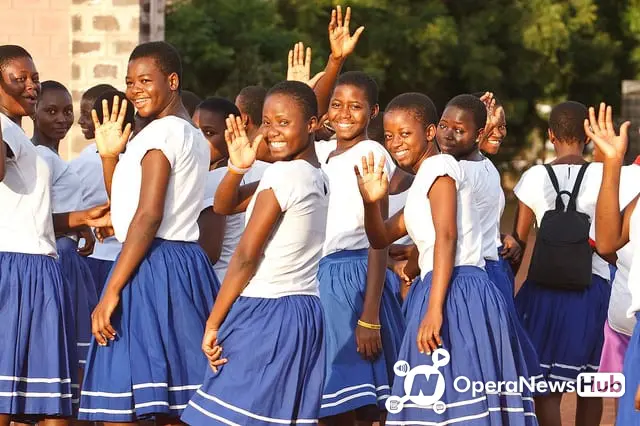 Armed Forces Senior High Technical School is a secondary school located in Kumasi, Ghana.Founded: January 28, 1991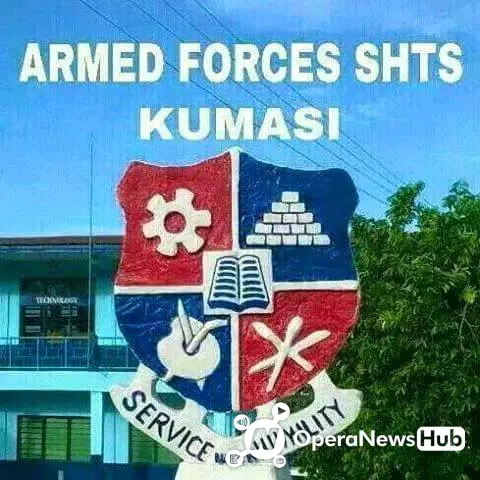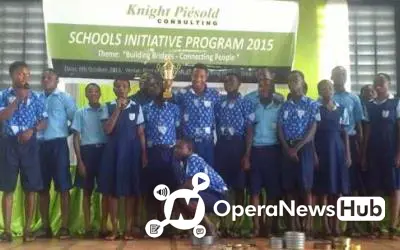 Anglican Senior High School, Kumasi
Anglican Senior High School is a co-educational secondary school founded in 1973. It is situated in Asem, a suburb of Kumasi in the Ashanti Region of Ghana. The present headmaster is Rev.Canon Senkyiri.Founded: 1973
Motto: Unity, Truth and Service
Number of students: 2,890
School district: Kumasi Metropolitan
Color: gold purple white