UG Parliament calls on Legon Management over double-track implementation
The release of double track module for the 2020/2021 academic year by the University of Ghana Management has indeed brought a lot of mixed feelings as scores of students have register their displeasure over the decision with much desperations.
University of Ghana Parliament House, an association within the University that serves as a training grounds for future parliamentarians in Ghana as well as training of students to acquire the practical knowledge needed for the field of work have added their voice to the double-track initiative by UG Management to be rescinded.
According to the group, even though they appreciate the efforts of the University Management in its attempt to safeguard students from Covid-19, but the proposed academic calendar isn't the best way to go taking cognizance of the unprecedented magnitude of stress it will unleash on students and which will also awfully compromise the quality of students education.
In a statement signed by the Chief Clerk of the association, Hon.Derry Maxwell said , it has been needful to call on the University Management to revert the six(6) weeks academic work implemented back to the modus operandi thirteen(13) weeks academic works to ensure a smooth delivery of academic work since materials for the prevention of Covid-19 and the observation of its safety protocols will be strictly adhered to.
The petition signed by the various dignitaries of the House (UG Parliament) addressed the the Vice-Chancellor, Dean of student's Affairs, Pro-Vice Chancellor(ASA) and all College Deans within the University.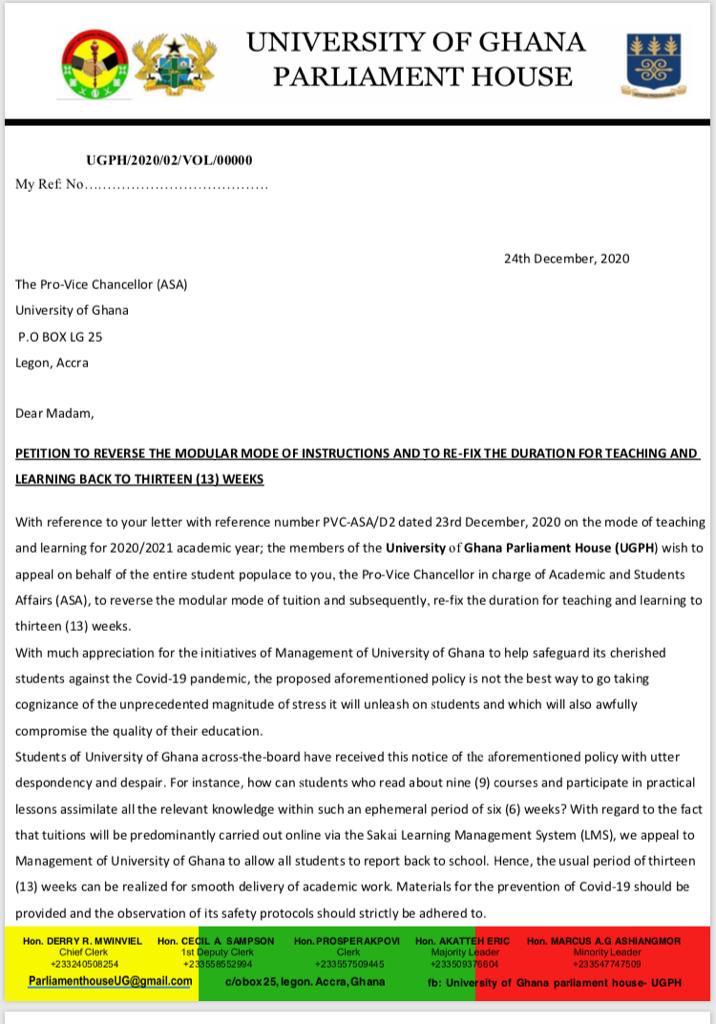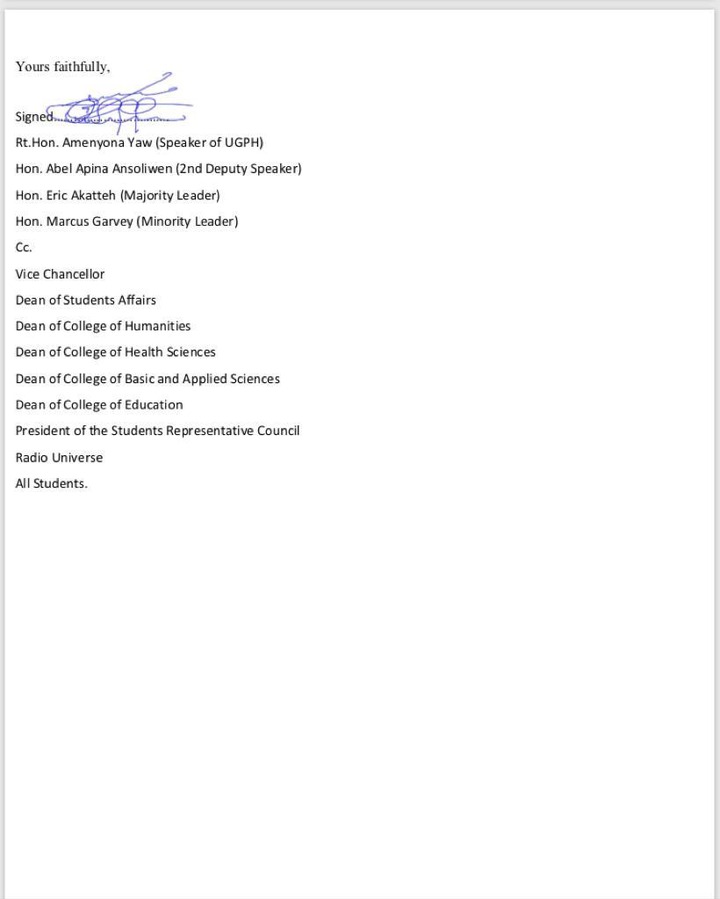 University of Ghana Students may have the opportunity to take good time to read if the proposed double track is reverted as most third year students will take on 21 or more credits hours within six weeks and they be examined on, within the same period, for final year students, its may exceed in mo as some need to re-sit some papers before graduation.