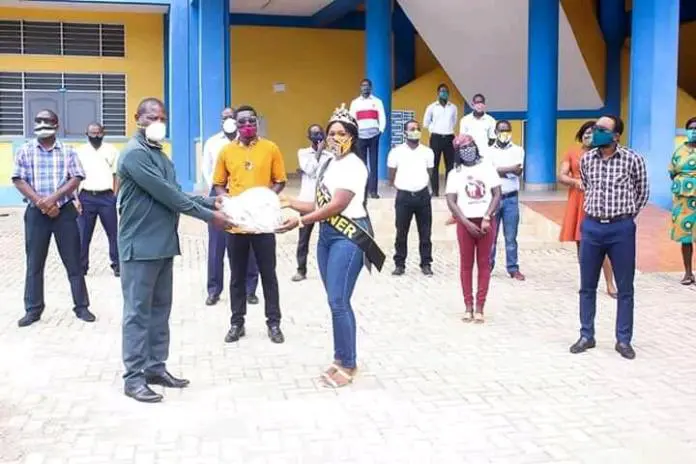 Winner of TV3's 2019 Ghana's Most Beautiful (GMB), Ms Ekua Mends Barnnerman, has presented quantities of nose masks to staff of the Central Regional office of the West African Examination Council (WAEC).
The donation formed part of a series of donations the beauty queen and her 'Ekubann International Foundation' was embarking on to fight the dreadful COVID-19 pandemic.
Presenting the items, Ms Barnnerman noted that despite the restrictions on social and public gatherings, WAEC officials were working tirelessly to prepare for Junior and Senior high school final year students to write their examinations when given the green light.
"The WAEC is sacrificing a lot in its field of work by engaging in customer services. There is the need for the staff to protect themselves from this deadly COVID-19 pandemic", she said.
She indicated that her Foundation had shifted her project focus to health and sanitation instead of her initial project on education and violence against women and children because of the pandemic.
Mr. Isaac Kwadwo Danso, Regional Director of WAEC who received the items commended the beauty queen for the gesture saying, it was the only organisation to have so far supported his office since the outbreak of the COVID-19 pandemic.