WASSCE 2020: Chaos at Tweneboah Kodua SHS as Headmaster slaps Tutor over Phone possession
Every Student's dreams is to come out of exams with flying colors, this goes with hard work. When its come WASSCE the lazy Students normally wish Iinvigilators sleep throughout the 2 and half hour paper while in duty. With this they are guaranteed of *As* and *Bs* and certained *Fs* and *Es* has nothing to do with their certificate, not to even dreams of Novdec. But when it turns the other way round, the only choice is to seek '2nd World War'.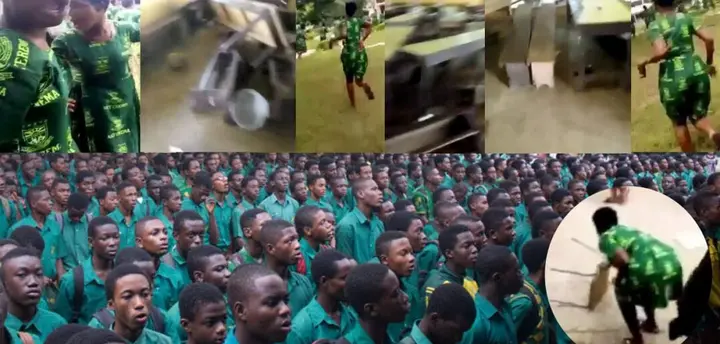 All was sets yesterday for the commencement of the the WASSCE integrated science paper throughout the country. The Students of Tweneboah Kodua SHS at Kumawu in the Ashanti Region, wished invigilators would have been flexible on them to have been able to write, at their comfort zone. Unfortunately the students body starting sharing tears right inside the exams halls which led them abundant their lunch varnalized school properties.
They demonstrated against the Headmaster allegedly slapping a teacher and seized his mobile phone not only that he was also reported to have slapped 4 Students who left the exams hall to pee. They chanted and demanding his removal for being too strict.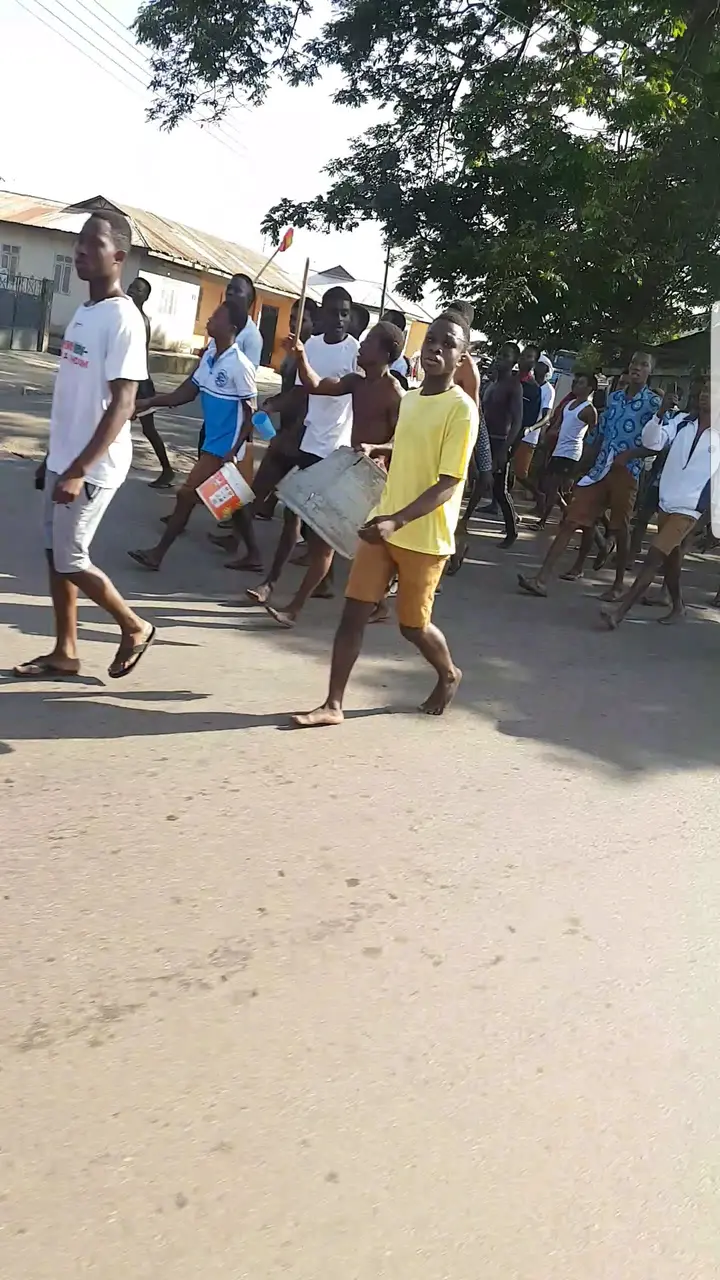 This portal approached some of the students and according to them, prior to the exams they were assured by the DEC Samuel Addai Agyekum and the staff for flexible  examination this year's when it's come to invigilation. But the assurance tuned into sorrow after the integrated science paper.
They accused the headmaster Mr John Asante played politics and made the paper very rigid for them to get *F9*. To the extent that they couldn't go out to pee, some were instructed to do it in the hall. Many have labeled him as being autocratic.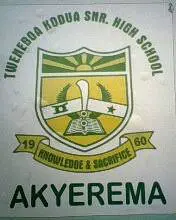 The DEC was petitioned and decided not to have sat for the practical paper. The intervention of the Hon. Agyekum and the chiefs in the areas calmed the situation down. The paper stated at 3:00GMT as at the time all schools in the country had finished, it ended at 17: 30GMT.
The DCE together with the Chiefs have sets up 3 member committee to investigate the matter.
Currently Mr John Asante has been directed to set aside till further notice. He should be praised for frowning against malpractices. This will serve as deterrent to Students to focus and stay off from incentives promises the drags their intentions out of the motives of being sent to school.
Source: shstrendz.com