Every school has few things they say that leave people asking questions like, why is it so? Or why that thing is in existence?
Mfantsiman Girls' Secondary School was formerly known as Saltpond Girls' Secondary School. The name was changed to Mfantsiman when the District of Saltpond became the District of Mfantsiman. The school was founded by the late Osagyefo Dr. Kwame Nkrumah, President of the First Republic of Ghana as a special gesture of appreciation to the people of Saltpond for the part the town played in the political history of the country. His aim was to empower girls in the area and in addition establish a Polytechnic for girls.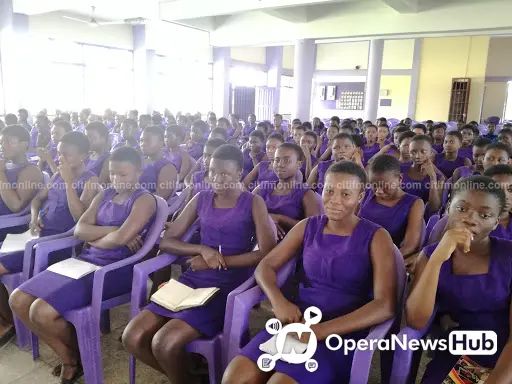 There have been some changes in the name, anthem, uniform since the existence of the school. The school uniform was in green colour but was later changed to the mauve used up till now. The reason could be that there was one house which was Chinery house having the colour to be green as the school uniform.So in other to differentiate the house colour and make the school uniform stand out during that time mauve colour was chosen since there were only two houses as that time which was Chinery and Butler House(named respectively after the Headmistress and assistant Headmistress at the time-a tradition that was continued by their predecessors ).
The school anthem and motto was in Latin. The motto was "Ad Aster Per Astera", meaning Aim High and the anthem goes like:Gaudeamus Igitor, Juvenesdum Sumus, Post Jucundem, Juvestutem, Pre Molestem Senectutem, Nos Habis Humus. Meaning:Let us rejoice now that we are young. For after youth comes old age. Before death is senility. Let us rejoice now that we have life. This former anthem of the school is still used by Kwame Nkrumah University of Science and Technology ( KNUST) as it's anthem. The anthem was changed when the school changed its motto from Latin to Fanti. The motto which is in existence now is "Obra Nye Woara Abo" meaning "Life is how you make it". This motto led to the composed of the School Ode which has the chorus as "obra nye woara abo", "obra nye woara abo" which is in existence now.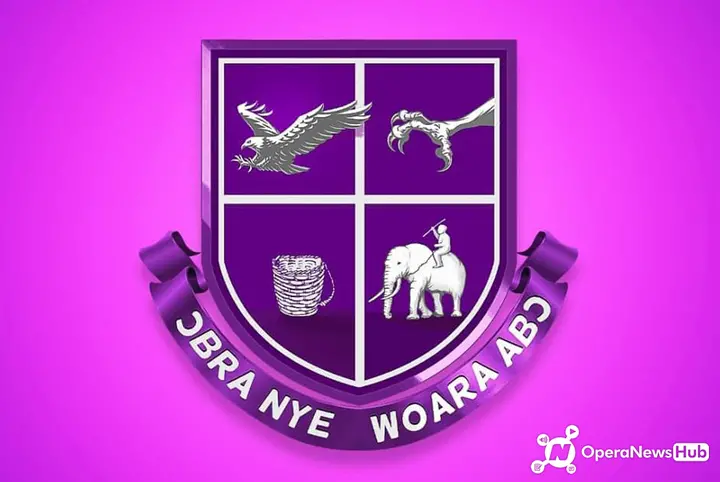 Initially there was a problem getting girls to take science subjects when the school was establish, so between September 1969 and June 1976 boys were admitted to the sixth(6th) form to take science (she-boys).
Admission of the boys led to name MANSYTE meaning boys in Girls' school. People were wondering why a girl school have the name MANSYTE meanwhile there are no boys in the school. There were boys who were once enrolled in the past.
Since it's inception half a century ago, the school has turned out over 10,000 students (18 boys) with School certificates/General Certificate of Education Ordinary Level, Advanced Level Certificates and Secondary School Certificates. Most of these products have become prominent members of society and serve as bankers, business women, doctors, district directors and secretaries, headmasters and headmistresses. Others are members of parliament, ministers of state, pharmacists, undergraduate in tertiary and university lectures. It is not surprising when an old man tells you he is an old student of MANSYTE ( Mfantsiman Girls' SHS) because boys were once admitted.
After the completion of the boys the name MANSYTE was changed to SYTE meaning Say Yes To Education. Afterwards they had girls to enroll them in science and no boys were admitted again, it became strictly for boys.
The question is that why does most if the girls at Mfantsiman Girls' have big buttocks, is there a secret behind that? Share and leave a comment if you have any idea.